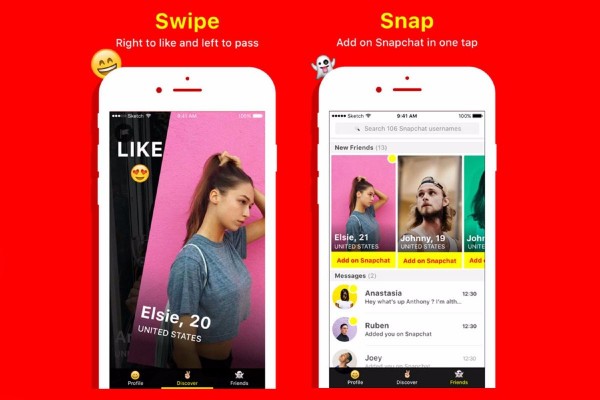 It can be hard to keep up with all the latest apps, slang and double-entendre emojis that you kids are using these days. But Yellow is one app you might want to keep an eye on.
A 'friendship' app aimed at teens could be used by paedophiles, UK police have warned.
Yellow is a new iPhone and Android app aimed at teenagers, although does not require age verification. Police have issued warnings to schools in the UK to monitor child safety on the app.
Police in Northumbria alerted local schools to the lack of age verification feature. One school in Sunderland issued a letter to parents: "'If anyone knows of 'Tinder', it is essentially the same, allowing young people to find others nearby, message each other and send photos of themselves.
"'It is very easy for adults to use the app, posing as a young person," the school wrote on its Facebook page.
However, Northumbria police said no incidents had been reported:"It was a given as general information around the social media sites that exist and not in response to any particular concerns that have been raised."
Yellow is for teens aged 13-17, but anyone can sign up. Users over 18 cannot contact teens, but lying about your DOB is quite easy, as you can see below when MummyPages downloaded the app: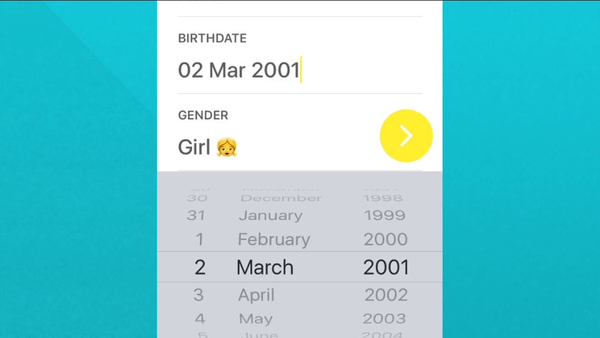 The app was dubbed 'tinder for teens' when it was launched last December, as the app uses teens' Instagram and Snapchat accounts with purpose of meeting new friends.
Yellow is easy to use and similar to dating app Tinder: users enter their name then enter their date of birth, gender and the gender of people they want to meet. Finally, a teen can upload up to five photos of themselves.
The similarities don't end there: there's also a swiping feature. Yellow uses location technology to find other users nearby so anyone who signs has to enable their location on their device. This brings up obvious risks for young people sharing their location online. Users also have the option to connect photo-sharing social handles Instagram and Snapchat to their Yellow profile.
The app uses popular emojis to relate to teens. For example, with their terms of service: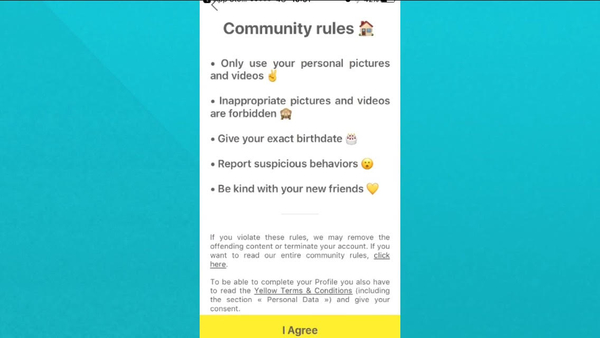 Yellow updated its security settings after online safety groups raised concerns when the app was launched last year. Users who attempt to change their date of birth after signing up now have to send proof of ID to the app in order to verify the change.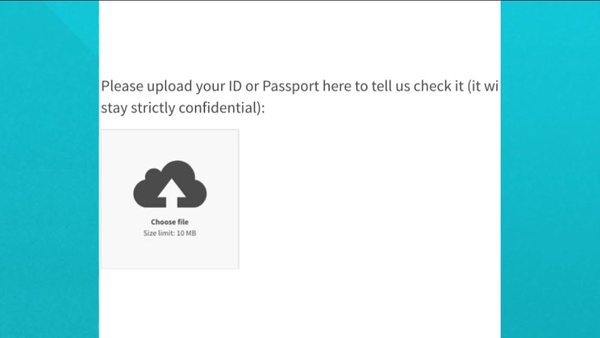 Despite the added precautions, Yellow has been dubbed 'tinder for teens' for a reason: A series of interviews with Irish teens by the Irish Times last year revealed how Yellow's status as a hook-up app was common knowledge.