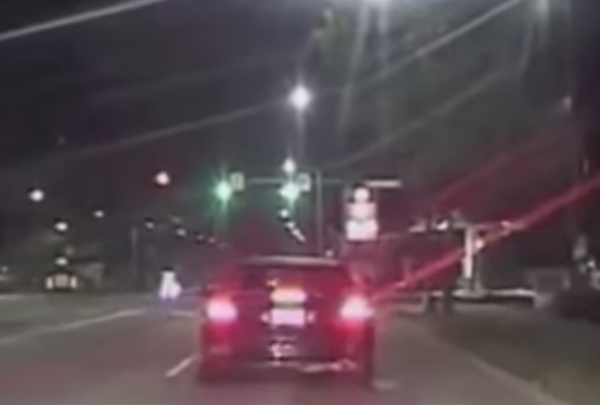 Police in Seattle, Washington were in for a shock when they pulled over a car for speeding and running a red light.
Rather then simply having to give the driver a ticket, the dashcam on the cop car shows that officers had a much more important job to do as you hear a man cry out:"She's in labour!".
You can then hear the painful scream of a woman as she shouts that the baby's head was out. Quickly calling for an ambulance, the baby didn't want to wait and was born before the paramedics arrived.
However, the drama didn't stop there and there is a moment of panic when you hear the mum screaming: "She's not breathing! Please help me!"
According to reports, Police Officer Anthony Reynolds helped to clear the baby' airways before Mum and Baby were taken to hospital, where they are reportedly doing well.
This is one pull over with a happy ending as the father is seen hugging the officer, with the couple saying: "You helped deliver a precious gift. We are grateful".
Check out the video below: