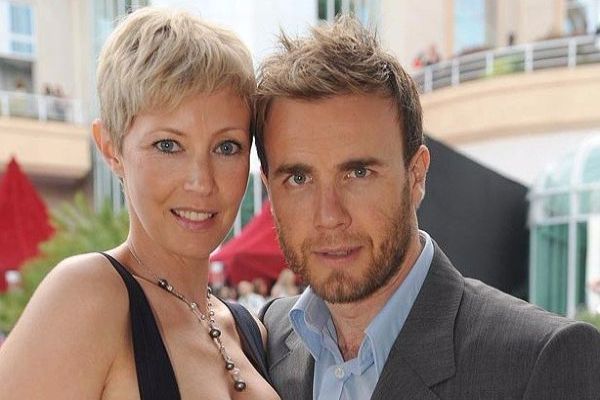 18 years ago, Gary Barlow and his wife Dawn thought they had married the most important person in their lives.
Little did they know that becoming a parent would change that whole perspective, as their children became the most precious people in their world.
The couple share three kids: Daniel, Emily, and Daisy. And in 2012, they tragically lost a fourth child named Poppy.
The parents were devastated when little Poppy came into the world as a stillborn, and cherished every moment they could with her before saying goodbye.
The Take That star opened up about the tragic experience in his autobiography A Better Me, describing how losing their daughter has impacted the family's lives.
"You start thinking, the doctors are wrong, I'm dreaming it all. Dawn said she kept feeling Poppy move that day. Apparently the waters move and it feels like the baby's alive in there. For a few moments you have these false hopes," he said in a book extract published by The Sun.
"The emotional toll, however, was incomprehensible. I was filled with dread for what Dawn had to go through. I couldn't bear the thought of the suffering ahead for this woman who is my heart, my soul, my best friend, my wife, the ­mother of my kids, beautiful, ­gentle, patient, so patient, this ­loving, constant, unchanging rock of a woman.
"Poppy looked perfect and for an hour she was alive to us. She's in your arms, this beautiful little daughter of ours, a sister to our three other children.
"Then the reality comes rushing into the room and all the air leaves your lungs. It felt like someone had a hand held tight at my throat. The nurses start hovering and they want to take her away. What we experienced and saw over those 24 hours no one should have to see or have to go through."
Both of Poppy's parents dealt with the loss in their own way. Gary poured himself into cooking and song-writing while Dawn internalised her pain to the point where she developed Type 1 diabetes.
The former X Factor judge went on to explain that as parents to three other children, the two did not have the option to confront their loss head on. They had to keep a brave face on for their kids.
"When people ask me how many kids I have I want to say four, but I say three because to explain that Poppy died so young is to invite questions. Yet every time I say I've got three kids I feel guilty.
"The pain of losing Poppy is our connection to her."
Gary's autobiography will be released on October 4th and further describes his family's experience of coping after the tragedy. But he hopes that his story will help many others who have experienced a similar loss.
"Maybe sharing our story will help others talk about theirs."