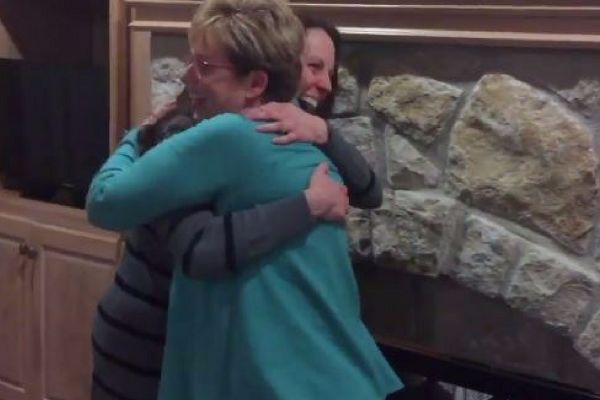 Self-confessed "prankster", Jenny Davis, couldn't resist the temptation to surprise her family and friends with some VERY exciting news.
Along the assistance of her husband John, she got family members and friends to pose for a "photo" but really her husband was pressing "record" and filming their amazed reactions to her big announcement.
She explained: "Since I was a little kid, I always loved watching other people get surprised on TV when they least expected it. As an adult, one of the things that gives me the most joy in life is surprising others with happy news".
She used various ingenious ways of revealing the good news to her delighted friends and family members.
With one friend, she pretended to pose for a photograph but then took off her shawl to reveal a t-shirt which read "I want to eat fruit but the baby wants cake".
When announcing the news to her parents-in-law, Jenny told them she'd been cast in a "new role" in a "lifetime movie". She then passed them an envelope which contained her "character breakdown".
And our personal favourite has to be her adorable aunt. Dropping a huge hint, she tells her aunt, "You are such a GREAT aunt".
Her bemused aunt looks surprised and says "Thank you". However, after repeating the phrase again, the penny drops and her aunt is overjoyed.
The trickster even uses this tactic for her gender reveal by convincing her mum to cut a cake on Mother's Day, which is blue in the middle. "Do you get it?", she asks while her shocked mum is lost for words!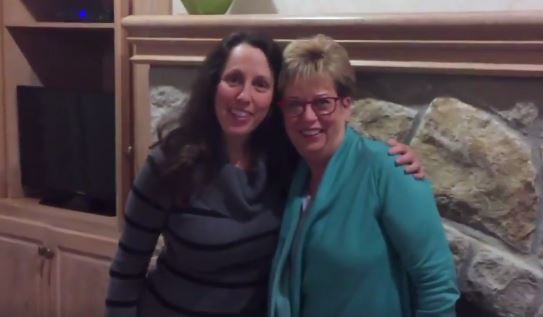 Her family and friends reactions varied from cute to hilarious, from her friend who says: "Oh I made you salmon! Can you have salmon now?" to her emotional aunt saying "I've never been a great aunt before".
Jenny said: "My husband was such an amazing sport about filming the reactions.
"In order to pull off the surprise, without anyone wondering why we were filming them, I had my husband set up almost each scenario as if he was going to take a picture of us.
"With the camera already up and recording, I was able to naturally flow into presenting the surprise to them without them wondering why a camera was being used. By pretending to take a picture with them, it took them off guard even more".
We love this idea!