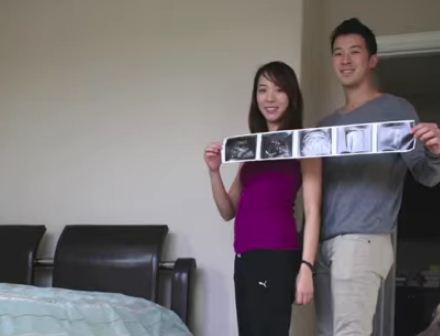 While many of us promise ourselves we'll take the time to capture the various milestones we encounter on our pregnancy journey, not many of us manage to see the project through to completion.

Family responsibilities, work commitments and various other everyday tasks get in the way which means documenting our exciting journey is often put on the back burner.

But one determined couple who were intent on seeing their project through created one of the sweetest time lapse videos we've seen in a long, long time.

As well as documenting the mum-to-be's changing shape, this doting partner captured their changing environment as they eagerly awaited the arrival of their child.

Commenting on the footage which has amassed over half a million hits in just a few days, the overjoyed new dad wrote: "The last nine months went by so fast. I hope this kid takes his time growing up."

Take a look at this beautiful journey.