Falafels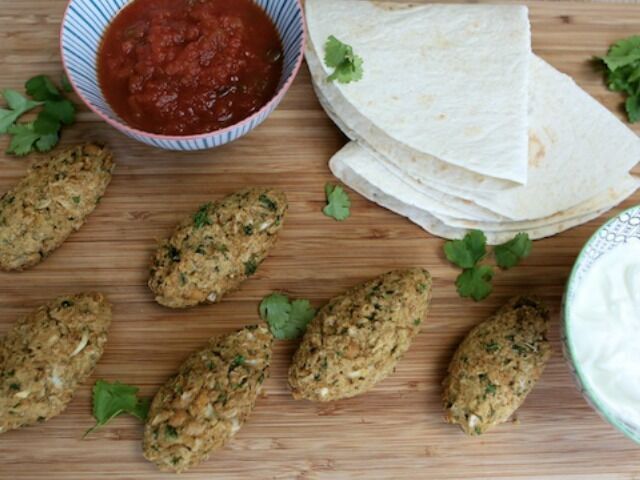 Siobhan Berry, owner of
Mummycooks
, shares a recipe that is perfect as Finger Food for your baby, and great in older ones' lunch boxes too!
2 tins of chickpeas
1 small onion onion
2 cloves garlic
2 large handfuls each parsley and coriander
2 tsp ground cumin
3 tbsp olive oil
Preheat oven to 200, and line a baking tray with some parchment paper.
Add all of the ingredients to your food processor, and blend until combined but not completely smooth.
Form the chickpea mixture into your desired shape.
Place on the prepared baking sheet with enough room to roll over each one. Bake for about 20 minutes, rolling over each falafel about halfway through to ensure even browning.
Main ingredients
Vegetables
Recipe Type
Dinner, Lunch Box
For more family-friendly recipes and information about how to feed your family healthy home-cooked meals, visit
www.mummycooks.ie
.