Italian wraps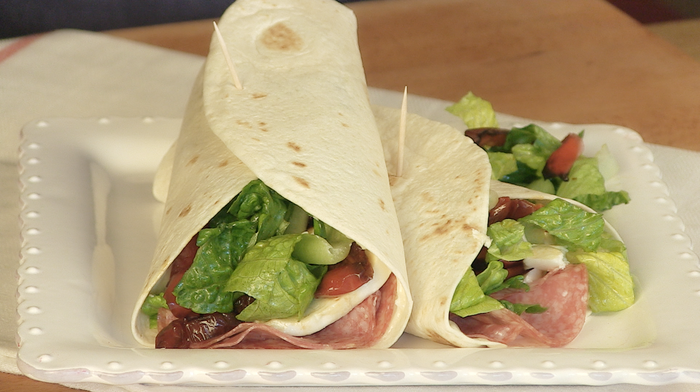 Tasty wrap made using the best of Italian ingredients.
8 25cm tortillas
2 tbsp mayonnaise
340g salami
340g mozzarella, sliced
4 roasted red peppers, cut into thin strips
150g shredded lettuce
4 tbsp Italian dressing
Salt and pepper
Toss lettuce with dressing in a mixing bowl.
Place 1 wrap onto a work surface and spread thinly with mayonnaise.
Layer the salami, mozzarella and roasted red peppers along the centre of the wrap.
Season with salt and pepper.
Fold up one end of the wrap and roll it up, securing with a toothpick.
Repeat with remaining ingredients.
Serves
8
Preparation Time
15 minutes
Main ingredients
Bread
Special Info
Nut free
Level of Difficulty
Easy
Other recipes you may like
Trending and Sponsored
Hello Mama!
Help us help you by allowing us and our
partners
to remember your device in cookies to serve you personalized content and ads.
We're on a mission to help our mums and their families thrive by informing, connecting and entertaining.
Join us in our mission by consenting to the use of cookies and IP address recognition by us and our partners to serve you content (including ads) best suited to your interests, both here and around the web.
We promise never to share any other information that may be deemed personal unless you explicitly tell us it's ok.
If you want more info, see our privacy policy.