Mini pitta pizzas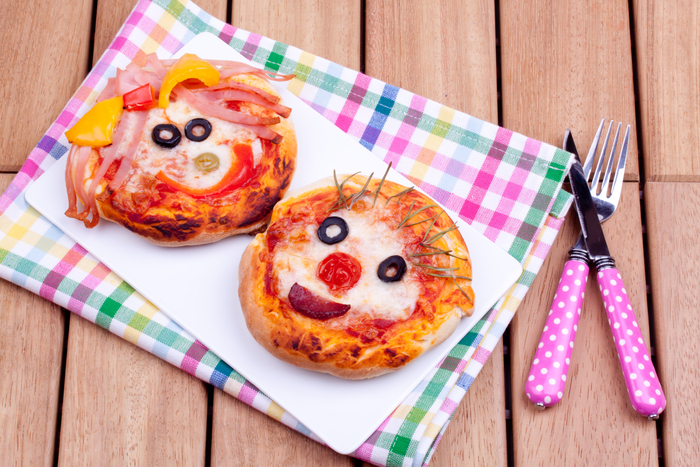 These mini pitta pizzas will curb your children's appetite after school and tide them over until dinnertime.
Shredded ham
2 round pitta
2 tbsp tomato purée
Grated cheese
Lightly sprinkle the pitta with water and place under the grill for 2mins, turning once.
Remove from the grill.
Spread the tomato purée onto (not into!) the pitta.
Sprinkle over the cheese and shredded ham.
Return to the grill until the cheese has melted and is bubbling and golden.
Preparation Time
5 minutes
Cooking Time
5 minutes
Main ingredients
Flour, Cheese, Vegetables
Recipe Type
Easy, Kids Food, Snacks
Cuisine
Picnics
Level of Difficulty
Easy
Add any other toppings you fancy just as you would on a real pizza; peppers, olives, sweetcorn, onion, the list is endless! Use the toppings to make cute faces that your kids will adore.