Ronnie Wood's wife Sally Wood has blasted those who criticised their decision to have a baby despite the guitarist's age.
After revealing that they are expecting twins this summer, the couple, who have a 30-year age gap, were criticised for deciding to have children because Ronnie is 68.
However, 38-year-old Sally has defended their choice, saying: "I do accept this is a shock to some people and ridiculous to others, but these children are loved."
"There are other children being born to younger people who aren't loved. Which do you prefer?"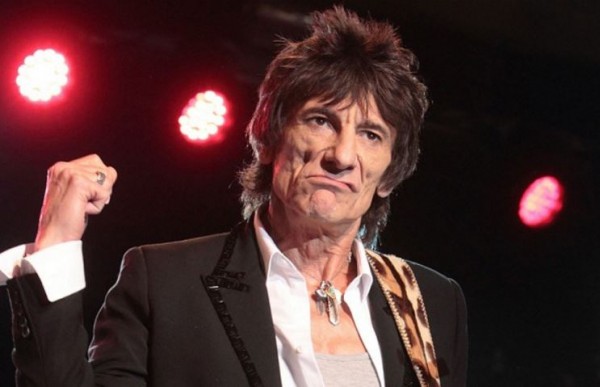 However, that doesn't mean she is not conscious of just how old Ronnie will be when the twins are teenagers.
Talking to the Daily Mail, Sally said: "We do speak about things like that. It's not the age gap itself, it's just the reality of what those 30 years mean. You never want to think about it but it is the reality of what happens in a normal life cycle."
"Lots of our friends who are older have children — people like Penny and Rod [Stewart] — and they say: 'It's fantastic, the best thing ever. It keeps you young.'"
Talking about recent comments made by Loose Women's Katie Price recently to The Telegraph, the 38-year-old said that it was a "cheap shot", especially considering how Katie doesn't even know her.
"I had the telly on in the background and heard them say 'Is it selfish for men to have children later on in life?' I thought, 'that has got to be about us'. Then I heard Katie Price laying into us both," she explained.
"I was really surprised to see someone I don't know and have never thought badly of, who gets so much negativity directed at her, be so judgmental about someone she's never met. It was a cheap shot."
SHARE to send wishes to Sally who is due in two weeks.