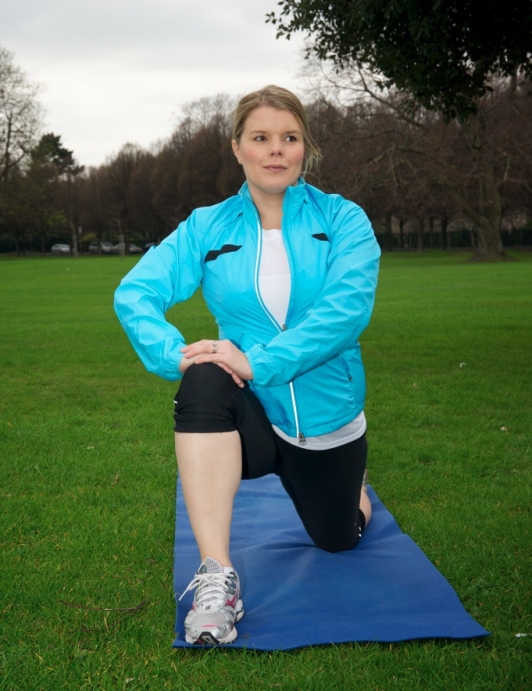 Flora Women's Mini Marathon is taking place on June 4th, along with many other running events this summer. if you are planning on taking part, Tina Murphy, who runs the female only running class, Run with Tina, has given us her top running tips.
Top Race Day Tips:
Plan your breakfast/pre-race meal in advance. What you should eat depends on what time the race is. If your race is the first race of the day, don't go carbo loading or eating for performance. Make sure you leave the usual 2-3 hours between eating and running. Don't eat a fry or anything else that's hard to digest as you may suffer from a stitch. Porridge is a great breakfast for running. If you are hungry less than 2 hours before your race, a smoothie is a great snack that will give you plenty of energy and is easy to digest.
Arrive early. If you need to pick up your race pack on the day, allow yourself plenty of time. The bigger the event, the more time you need to pick up your number, go to the toilet, take your bag to the storage area, warm up etc. Make sure you're not under pressure for time and that you have a few moments to relax before the race takes off.
Don't forget your warm ups! Do the usual warm up routine of dynamic stretches, walking and light jogging. If you are entering a fun run, you should have a good warm up and cool down routine. If you don't, make finding one a priority! Don't try anything new on a race day. Allow yourself at least 15 minutes to warm up well and have a little break before the start.
Get to the start line early and go somewhere towards the back (but not far enough to get caught behind the walkers). It's good to allow yourself plenty of time to get to the start line. You want to get used to being in the crowd and you want to find a spot where you feel comfortable. Don't go to the front unless you want to race with the serious runners. Avoid going all the way to the back as you will get caught behind the walkers.
When the race starts, try to ignore everyone around you as much as you can and focus on your own pace. Start at your usual pace, focus on your breathing, do all the things you always do when you run. There will be a sea of people running past you and you will probably feel pressure to keep up with them but stick to your guns. As always, start slow and speed up later if you feel you want to. You will probably find that after few kilometres, certainly by the half way point, you'll be taking over many of those runners who ran past you at the start.
Aim to just finish the race, don't worry about your time! Crossing the finish line for the first time feels fantastic, no matter how long it's taken you to get there!
Only drink water if you need it. There will probably be a few water stations along the course and a little drink can be refreshing but if you don't need it, don't get a drink as trying to drink while you run will only distract you.
If you feel tired during the race, look at the back of the person in front of you and imagine they're pulling you along – you'll probably be surprised at how much this helps!
Cool down! The biggest mistake for first timers to make is they forget their cool down routine. Once you've crossed the finish line, walk around for at least 5 minutes, it is very important to keep moving and then do your usual stretches making sure you hold each stretch for at least 30 seconds.
Hydrate and refuel. Make sure you have water and a snack available as it might take you a while until you get home. As always after running, it's very important to refuel to ensure you recover fast.