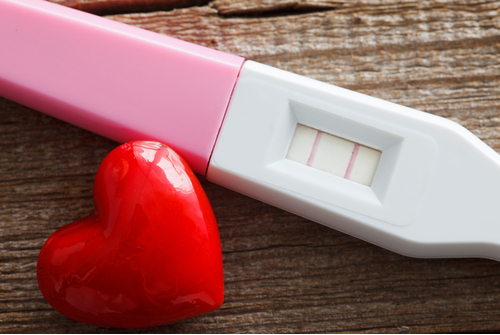 If you're currently trying for a baby, your smartphone may soon become your best friend on the exciting journey.

While most of us rely on our smartphones for a litany of daily tasks, this latest app development may leave even the most eager user a little stunned.

According to the Hanover Centre for Optical Technologies, traditional pregnancy tests may soon become a thing of the past as a result of advancing technology in the field.

Researchers at the University of Hanover have announced that they have developed a 'self-contained fiber optic sensor' which will allow the individual to conduct a variety of biomolecular tests with the help of their smartphone.

These tests will include the ability to monitor diabetes and detect pregnancies, with the Optical Society explaining: "The readings of the sensor can run through an application on a smartphone which provide real-time results."

Elaborating on the development, researchers explain: "When properly provisioned, the smartphone-user has the ability to monitor multiple types of body fluids, including: blood, urine, saliva, sweat or breath."

Commenting on the invention which can be combine with a GPS signal should the individual require medical attention , Kort Bremer, co-author of the new study, explained: "We have the potential to develop small and robust lab-on-a-chip devices for smartphone."

The study has been published in Optics Express, a journal of the Optical Study.