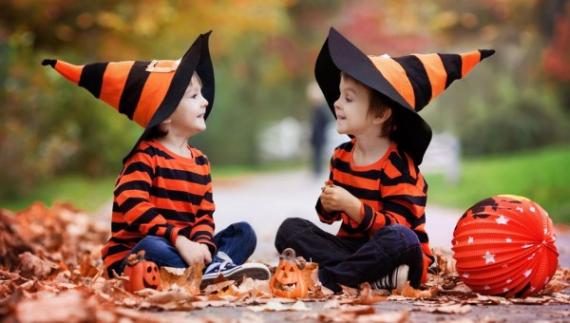 Finding it hard to fill the week? We have come up with a list of activities to keep the little ones occupied this midterm, to avoid the dreaded 'B' - 'bored'!
1. The simplest arts and crafts
This one will pass a few hours in the days coming up to Halloween, or even the morning of! Some of us are Picasso mamas or Da Vinci dads with extensive creative skills - fair play!
However, if like me, your artistic abilities are questionable - we have the solution. Two words: paper plates. Cut out pumpkin plant stems, bat wings and triangles from cardboard. Get the orange and black paint out and lather it onto those paper plates. Stick the respective pieces together (no, my toddler does not eat glue!!) and you have a display of bats, pumpkins and witchy faces - easy peasy!
2. Hiking!
Be that family that goes on a hike this midterm. Make some autumnal memories and take the pics to prove it, even if your little ones are covered in muck with twigs in their curls - that's the way it should be! It does't have to be the Irish equivalent of an Everest exhibition; a simple adventure to your nearest hill range will do, complete with squished sambos and treats for breaks! Those rosy cheeks, beaming under woolly hats will certainly be worth the effort this midterm!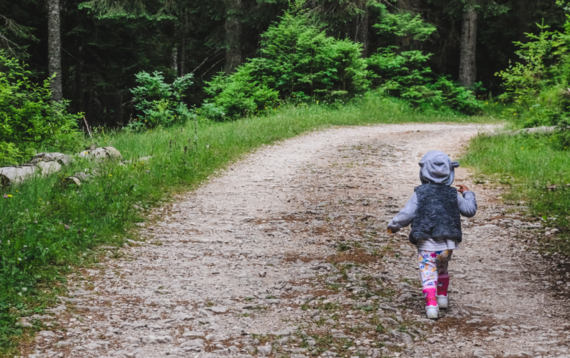 3. Something to look forward to: McDonald's Family Fun Day!
The McDonald's Family Fun Day is where it's at this Halloween! The word 'bored' is one often heard by parents over the course of the midterm break (so insulting!), so it's nice to have something to look forward to and to break up the week!
Whether you are the planning kind or the spontaneous drop-in, the McDonald's family fun day is on Thursday, November 2, and offers a range of activities for your little ones - from face-painting and balloon animals, to cool competitions and puzzles! The theme for this event? Out of this World. What kid doesn't like SPACE? The fun will happen in all stores nationwide from 12pm to 6pm; a wonderful and cheerfully cheap way to spend quality time with your own little Martians!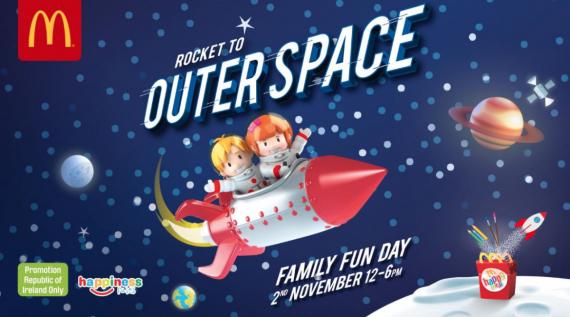 4. Rainy day? Put on a puppet show!
Let's be honest; it will probably rain next week, and it will probably be at a time when you've planned something outdoors-y! In case of metrological interruptions, have a puppet show on standby.
How, you may ask? All it takes is a few paper bags, with drawn-on features, to create some hilarious hand-puppets! Not only will your children be the audience, they will also be designers, directors, actors and script-writers - our little all-rounders!
5. The end of the week already?
All parents dread the end of the midterm break - not because they don't anticipate an empty house for a few hours, but because they foresee the state of said house after a week of occupation. Your routine - after being disintegrated - will be craved by all, and the best way to get ready for another term is to tidy. Tidy? My kids? Right…
Get your Mary Poppins on by turning the tidy-up into a game. Get yourself a swinging Spotify playlist, or find the most bopping tunes on a Disney YouTube channel. Everyone is assigned a task, from polishing furniture to baby-friendly mopping (wet cloth at the end of a short sweeping brush). Better still, draw out a bit of healthy competition by timing them (one song per task) and treating them when the job is done - a win for parent and child alike!
We know it can be hard to fill the time and keep kids happy. Hang in there this midterm, mums!