SuperValu has announced the fantastic news that they will be offering free online delivery for World Autism Awareness Month.
SuperValu has partnered with in AsIAm, an organization working to empower Autistic people living in Ireland and change public attitudes towards autism.
This offer will be available throughout the month of April.
The initiative comes alongside its existing in-store activities, as SuperValu firmly cements its position as number one supporter of the Autism Community.
We are continuously working on making shopping Autism Friendly.
From today until the end of April we are offering FREE HOME DELIVERY to the Autism Community when you spend over €30 on your shopping online.

— SuperValu Ireland (@SuperValuIRL) March 18, 2019
SuperValu, in partnership with AsIAm, continues its work in raising acceptance and education, building inclusive communities and breaking down those barriers that affect over 50,000 families in Ireland who have a family member who is on the autism spectrum.
In addition to free online delivery for April, SuperValu are doing so many other initiatives including:
Clonakilty in County Cork being designated Irelands First Autism Friendly Town in 2018
Weekly Autism Friendly Shopping evenings in stores across the country
Sponsorship of nationwide Community Seminars, run in partnership with AsIAm, to provide information and guidance for autistic people and their families
We are proud to be supporting @SuperValuIRL on its Autism-Friendly Journey. We know going shopping can be just too stressful for some members of the Autism Community. Sign up to our newsletter to access free home delivery for the month of April. #AllThingsConsidered https://t.co/e49z15AVNq

— AsIAm.ie (@AsIAmIreland) March 18, 2019
This year will also see SuperValu working to identify and highlight products in store and online which are autism friendly and providing education and information to the wider public throughout April to help increase understanding and acceptance of autism.
Adam Harris, Founder of AsIAm said, "Working in partnership with SuperValu on their autism awareness initiatives has really helped to increase acceptance and help people to understand how they can make themselves and their communities more inclusive.''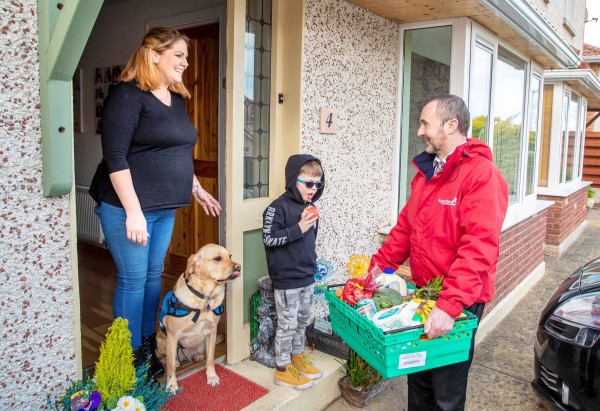 He continued, ''Supermarkets, in particular, can act as a trigger for autistic people so for SuperValu to cement their support with their free delivery initiative is a great way of easing the stress of shopping when it's not the most suitable time.''
We think that it's a wonderful idea and we will be supporting it wholeheartedly.