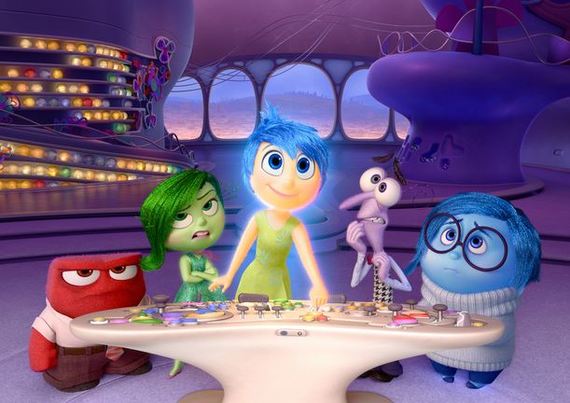 The most impressive aspect of the new Disney Pixar movie 'Inside Out' is the emphasis on
intra
personal communication. We are all familiar with the concept of
inter
personal communication which involves how we interact with each other, but the concept of intrapersonal communication is more concerned with how we relate to, and interact with, ourselves.
What many people don't realise is how closely these two concepts are linked. Often the interpersonal aspect of our communication originates from our 'intrapersonal' processes which often helps me as a psychologist to understand the behaviour of the children and adolescents that I see in therapy.
This is illustrated really well in the scene in the movie where Riley gets explosively angry at the family dinner table. This interpersonal behaviour (anger) occurs as a result of an intrapersonal process where emotions (anxiety, sadness, disgust and joy) interact with each other to trigger the resulting behavioural outburst. To the onlooker it just looks like an outburst that has occurred 'out of the blue', but with the insight into the intrapersonal process we get a sense of the build up and therefore the meaning behind this behaviour.
We are all multi-dimensional beings who experience emotion, thought and behaviour. We feel, we think and we do. We place an emphasis on behaviour because it is often all we have to go on, in that it is observable, obvious and what we can see. However the process of emotion and thought that occurs under the surface, behind the scenes or 'inside' our heads is where true 'meaning' and 'understanding' can be established.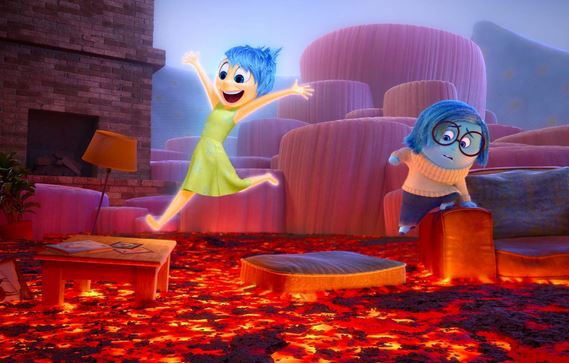 The movie 'Inside Out' gives us a unique insight into the workings of intrapersonal processes and illustrates this in a relatable and identifiable way. The characters that represent emotion are universally similar inside each character's head, yet uniquely different at the same time. This is an accurate representation as we all experience similar emotions but all of which are unique to us.
I hope that families see the value of this movie and engage with the metaphor in this story. This is a unique and far reaching opportunity to use the metaphor used in the movie to improve our communication with our children opening up a different type of conversation where both children and adults have a mutual template as a reference point for their emotions.