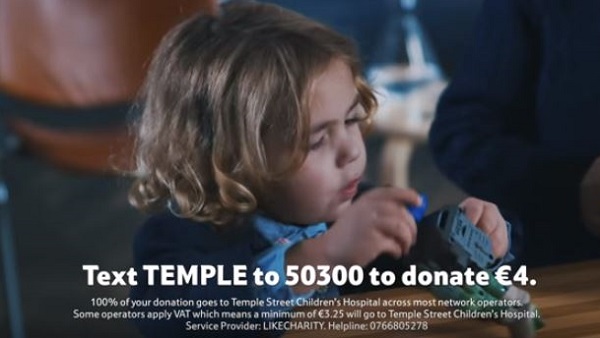 Kids these days really are spoiled for choice when it comes to toys, so it's likely that they and you will need some advice on which toys are worth sticking on the Santa List this year.
Luckily, thanks to a new campaign launched by Tesco and Temple Street, there is a panel of well-qualified little experts to help us out! Temple Street's 'Little Heroes' recently participated in 'The Temple Street Toy Review' to give us parents some Christmas present pointers, and it's all in the name of a great cause.
Throughout the course of this beautiful video, an adorable group of kids test and rate some of this year's most popular and in-demand toys, and let us know which ones are worth investing in.
The folk at Tesco are hoping to raise funds for their charity partner, Temple Street, through the video, and they are calling on the people of Ireland to get involved.
By simply texting 'TEMPLE' to 50300, you can donate a much-appreciated €4 that will go towards funds needed to purchase vital medical equipment. With a target of €100,000, and with 145,000 little patients awaiting treatment, every little will truly help.
Check out the heartwarming video below.