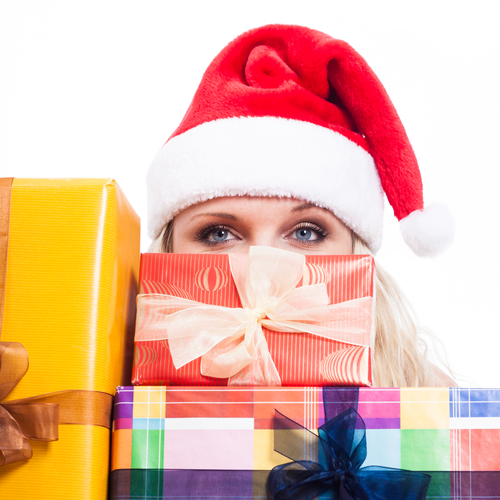 Hiding presents is definitely one of the more difficult parts of Christmas shopping and while some mums stick to the traditional wardrobe, others are a little bit more inventive with where they stash the gifts.
So we asked MummyPages' mums where their special place for hiding gifts was, and this is what they said (just be careful who reads this article, otherwise you might end up having to find a whole new hiding place...)
1. "I have always stored them in suitcases under the kids beds in twenty years they never thought to look there!!!!"
2. "Last year my dishwasher was broken so I hid my husband's in it. He'd never open the dishwasher lol"
3. "Hotpress locked with key"
4. "Grandparents house, behind the sheets etc. in hot press"
5. "The attic! only place big enough"
6. "Places they never go, in bin bags in press under the stairs & the wardrobe in my room & attic depending on the size!!"
7. "My mum used to hide mine in MY room ... I never looked there for them !!!! Lol"
8. "I hide mine in my suitcase...no1 ever goes at them til holiday time"
9. "All mine are in the attic!"
10. "I used to hide them in a big cupboard in my bedroom but me and husband swapped rooms with our sons and I don't have that space so the cupboard under the stairs was my hiding place this year lol"
11. "We have a small tree that we put on top of a box to keep toddler fingers out of reach. My son's presents are in there."
12. "Spare room under covers"
13. "Parent's house and on top of the wardrobe. Just glad it's acceptable to start wrapping now"
14. "Mine are down my partners aunties, I even hid hers in her own house lol"
15. "The main present I put in a cardboard box labelled "taxes""
16. "Any where possible lol. If I've got a few bits before school run I leave them in the bag on the table until the little ones in bed, saves her spotting my hiding places plus nothing is interesting in plain view!"
17. "I have a good friend that I take my presents to. Along with wrapping paper etc and pick them all up wrapped on Xmas eve. Perfect. I don't get her to wrap her own tho haha x"
18. "My mum would hide them here, there and everywhere, and forget where she hid them so I would get little gifts right up until February! Lol. And my dad would do all his shopping on Xmas Eve, no hiding places needed lol x"
19. "In my bedroom as daughter isn't allowed in there (mean mummy I know) x"
20. "All mine are wrapped up under the tree already. Suppose it makes it easier as I have a nearly 3 year old and a 7 month old. Gonna have to get thinking for when they're older coz I remember when me and my sister were kids unwrapping presents that were under the tree weeks before Xmas lol"
21. "Tumble dryer cupboard lol x"
22. "Airing cupboard and top of the wardrobe. Other things I've wrapped and put in bin bags in the bottom of the kids wardrobes but because I pile shoes and coats etc on top they don't notice"
23. "My mother in law used to wrap all the presents early but not put names on, she'd number them and hide the list! Was fun the year there were 30+ and she lost the list!"
24. "In the loft. I struggle to get up there so there is no way my 4 and 2 year old can lol x"
25. "Behind my wedding dress box in the spare room cupboard, running out of space though! For everyone else I just put it in storage boxes at the other side of same wardrobe. I use it for gifts all year round."
26. "I have my son's hidden in plain sight - hasn't asked once."
We'll definitely be taking notes of these ideas - you can never be too careful when there are curious little children roaming around.