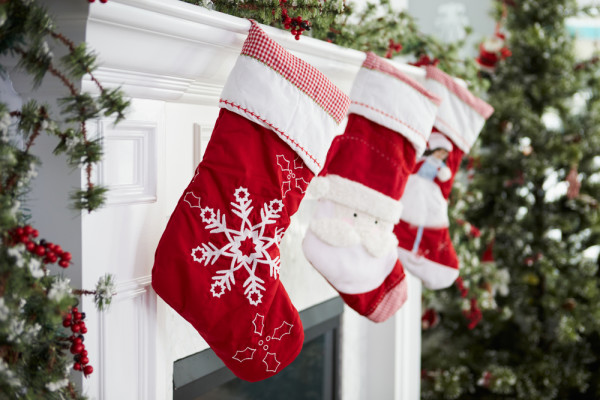 You have great intentions all year round and then before you know it, it is almost the 20th of December and you start to panic buy. If you are one of the many who leaves buying Christmas presents until the 11th hour, we've got you covered.
We've compiled a list of some of the best gifts you can get at the last minute that are quality, thoughtful, and will save you picking up the first thing you see when you hit a crowded shop. We've a mix of children and grown-up gifts to make things that bit easier.
1. Books - the gift of imagination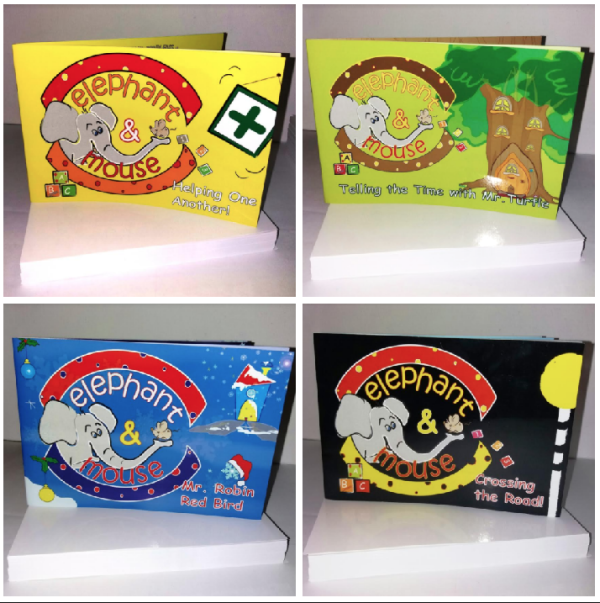 We are in love with these children's books from AJ books that focus on bringing out our inner child. The series of Elephant and Mouse books are about an unlikely friendship between two very different looking characters and how they can learn acceptance from each other. We applaud the theme of how sometimes being different is not something to be afraid of - something not seen too often in themes for children's book these days. It is a refreshing take on celebrating differences and the kindness we should show to others along the way. We'll be getting these for our children this year and recommend them as a wonderful gift for the imagination for children of all ages. Buy them online here.
2. Stationary for your creative genius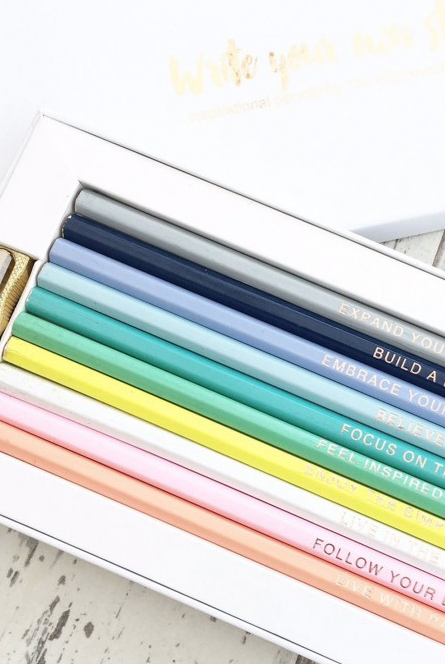 For those pesky stocking fillers, why not get some of this inspirational stationery. These pencils are designed to help you cultivate happiness by embracing the power of positive thinking, mindfulness, gratitude, and self-development. That is a lovely gift to get anyone - especially for the creatives in your life!
Check them out here. Psssst... they are only €14.95
3. An unforgettable cinema experience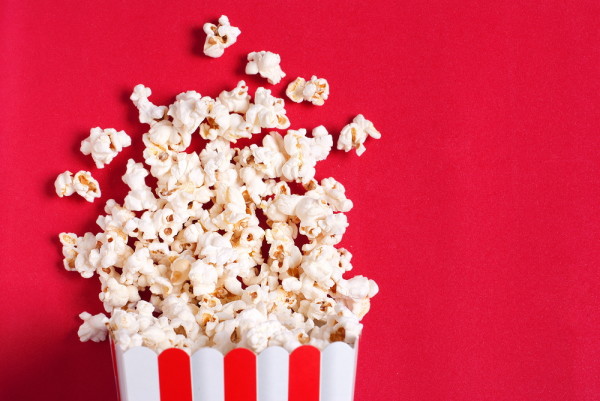 What about the gift of an experience? If you are anything like us, whoever gets this gift will be delighted. Cinema tickets to the ODEON to view a new release like Star Wars! - at the new ISENSE and IMAX theatres at ODEON cinemas. This is an experience like no other with its super large seats and immersive screens. Now that we think of it, it could be a gift to ourselves! More details here.
4. Toys, toys, toys!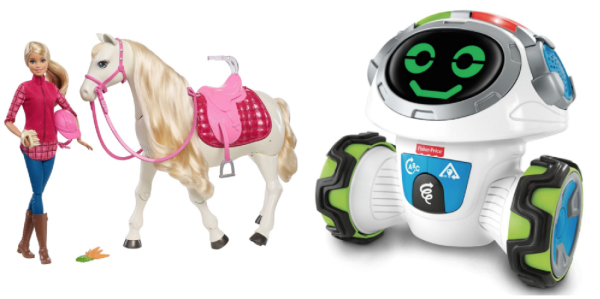 For the kiddies in your life, there is a great range of toys from Mattel. We know just the little people love everything Barbie and how cute is this super smart robot? You will get a kick out of most of these toys too.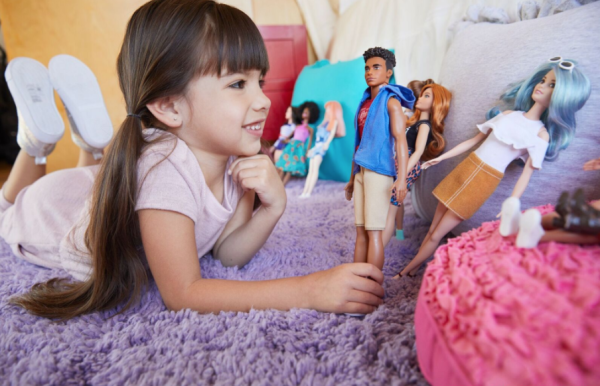 Check out the range of amazing toys here.
5. Terrific tresses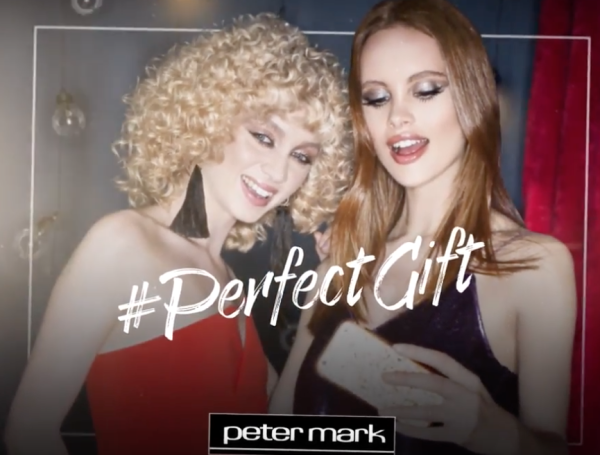 For the more stylish people in our lives, the gift of great looking hair never goes out of fashion. That's why we'd love a Peter Mark's gift card. There are so many choices from luxury haircare gift sets to must-have styling accessories. Gift cards are available from €15 upwards. We have our eye on the Peter Mark hero hair dryer, the ETI Micro Stratos. It is super powerful AND gives the perfect blow-dry at home. Where have you been all our lives? Check out more gift ideas here.
6. A snuggly gift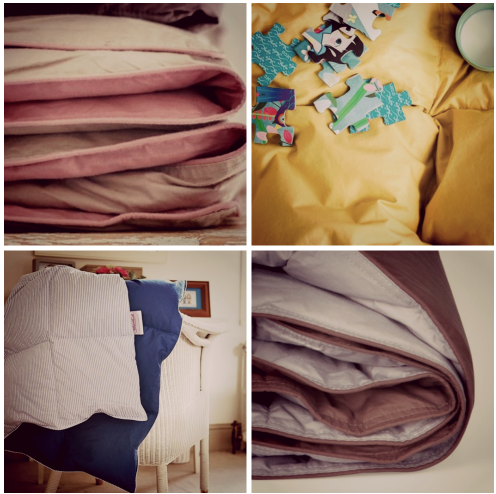 If you love Hygge and hugs, you will love these clever lap duvets. Blankie is a versatile blanket that you can use on the couch, over your knees at work, in the car to keep kids warm or to snuggle up in bed with a book. We love the colours and plush Insta-perfect textures of this Irish brand. They would also make a great gift for the in-laws or those difficult to buy for because let's be honest, who doesn't love a good snuggle blanket? Owners Suzie and Paul came up with the idea when they struggled to find a nice cosy blanket that wasn't too scratchy or too fleecy and dragging the duvet downstairs each night isn't exactly practical. Here, here!
Check out their cosy collection here.
7. Detox time!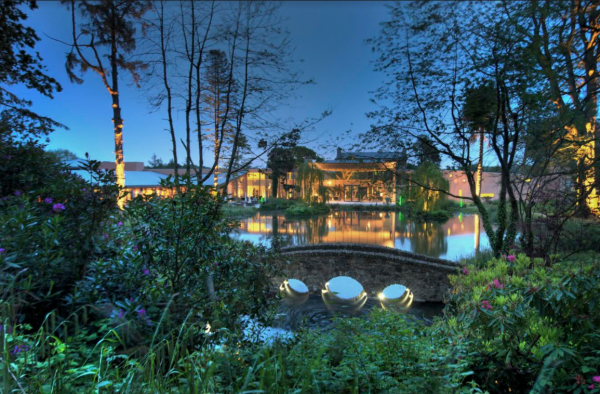 What about a special something for the in-laws or treat your other half to a relaxing experience by getting them an overnight break. Of course, you will benefit too if they decide to bring you along for the weekend (your partner, not your in-laws!) We can't get enough of Monart for a spa break in the New Year. They currently have a promotion offering guests a bespoke detox break (including mindfulness) at this stunning five-star retreat. One thing we are sure of, many of us are going to need a detox after this indulgent season (who ate all the mince pies?)
What a gift! Check out more special offers at Monart here.
8. Perfect for the beauty lover in your life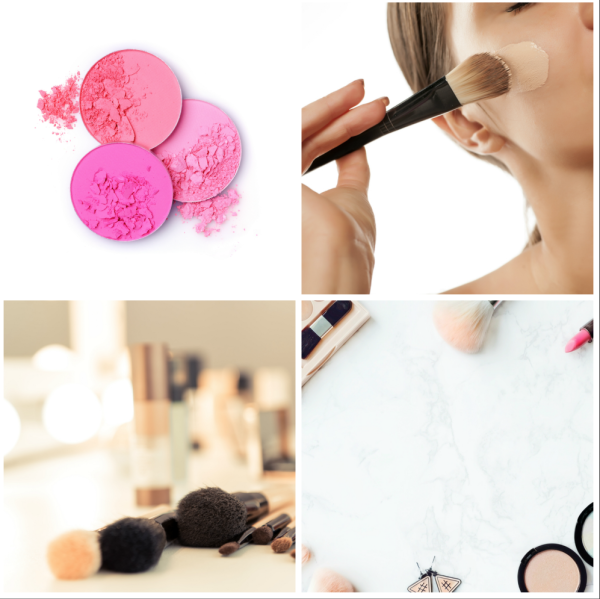 Looking for the perfect gift for the beauty obsessed? Check out the Derrick Carberry Make-up Masterclass at the Brown Thomas Beauty Lounge. Set over 5 weeks, this is THE course for those wanting to develop their own makeup skills or for those with an interest in a career in makeup. It includes contouring tips, brows, grooming, eye combinations and how to achieve that 'perfectly finished' look we all strive for. Derrick himself has clients from all over the world of TV and magazines. He has worked with some of the best in the industry including Elle MacPherson, Girls Aloud and Louise Redknapp. Check out the course details here.
Otherwise, skin care aficionados will delight in a gift that promises to pamper their skin. You could also make it your New Year's resolution to have glowy, dewy skin by asking Santa for a gift card from Thérapie Clinic. There are currently some seriously good special offers on the amazing Image and Murad skincare ranges. Check out some of the promotions here and you can still order online in time for Christmas!
9. Creative genius at home?

Your little builder will LOVE these building block kits. They are made in Co.Wicklow and are created by Irish architect Damien Murtagh. ARCKIT is a freeform model system that allows users to construct anything from professional-level scale models of buildings to imaginary fun cities in minutes. The clever click-and-connect blocks are based on actual building systems and inspired by architecture around the world. This is a wonderful next step up from LEGO and the kits also proving hugely popular among teens and young adults. The best part? You can order online until the 21st December to receive the kits before Christmas. Check them out here.
10. High tech gadgets that will suit EVERYONE

If more high-tech gifts are your thing, look no further than these gems. The RING Video Doorbell allows you to set up motion detection zones which alert you when movement is detected, you can also set it up with your phone so you can talk to the person at the door, even if you aren't home. With its iconic 50's styling, the Smeg SMF01 stand mixer will add a retro style to any kitchen, and is available in a range of colours so you can pick the one which best matches your kitchen! And our biggest ticket item, the latest Apple MacBook, which is thinner and faster than predecessors which makes navigation faster. You'd have to have been VERY good to receive that! All are available to order online at Currys PC World.
For kids (and big kids) we've got you covered. So flex those fingers, brace that credit card and happy shopping!