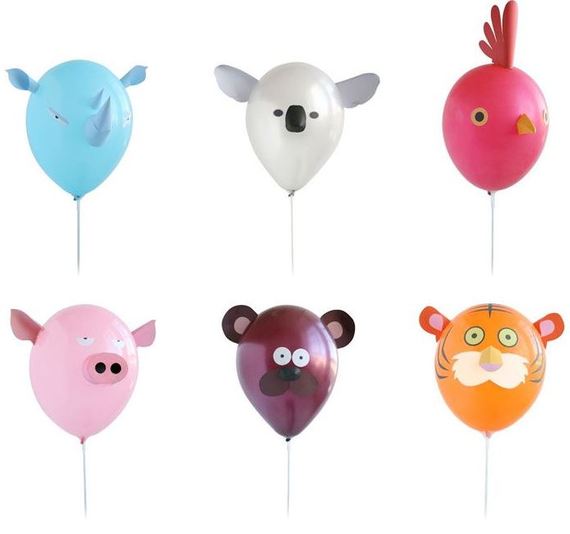 What you need
Balloons
Coloured card
Pencil
Scissors
PVA glue
Instructions
Blow up the appropriate balloon to match your animal's colour (or not - feel free to get creative with the colours!).
Draw your chosen animal's identifying features, such as a nose or tail, onto the coloured card.
Cut out the shapes using your scissors and glue to the balloon.
Hang at your party to decorate or hand them out as party favours.
image via Pinterest