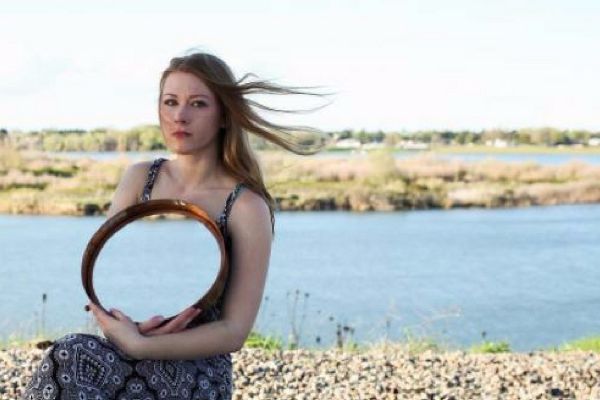 A photographer is using a series of mirrored photos to document the incredible agony of losing a child.
Susana Butterworth's son Walter, was stillborn earlier this year and she was inspired to create something that represented her loss and that of other mums.
The result was the Empty Photo Project which depicts mums of all ages and all backgrounds holding up a mirror in front of their stomachs to symbolise their loss.
Susana told HuffPost: "As a photographer and artist, I naturally wanted to make something meaningful out of this heartbreaking experience.
"I want the viewers of the Empty Photo Project to see that child loss hurts, it's a little scary but it's okay to face it".
During her pregnancy, Susana found out Walter suffered from a rare genetic condition and might have medical problems.
She had come to terms with this but sadly, at 35 weeks, Walter stopped moving and Susana realised he had passed away.
While mourning their loss, Susana and her husband Dallin found the reactions of those around them didn't help them process their enormous grief.
"It seemed to me that those around me were patting me with emotional oven mitts", she explained.
"Most would completely avoid the topic of children, family or my loss in general.
"Those who have lost children can't heal if they feel alone and have no one to talk to.
"So, this project aims to help women tell their stories and to open up the conversation – to show people that they don't need to walk on eggshells around bereaved mums".
However, the Empty Photo Project isn't just for mums who lost a baby through miscarriage. It is a platform for any woman who has lost a baby through any circumstances.
The stories of these courageous women are heartrending but it's important for their loss to be acknowledged and for their voices to be heard.
One mother's story of giving her baby up for adoption is particularly heartbreaking.
"I knew my entire pregnancy that he was not mine to keep, and I could never begin to describe the feeling of carrying a child that I would only have to say goodbye to", her story read.
"Throughout my entire pregnancy, I questioned if I could follow through with my decision.

"In the hospital, all I wanted was a single night alone with Liam. Before they left the hospital, his family gave me a little wooden box.
"I opened it up and found a customised book with pictures of their extended family and a locket with a quote that said, "He is mine in a way that he will never be hers, and he is hers in a way that will never be mine. So together, we are motherhood".