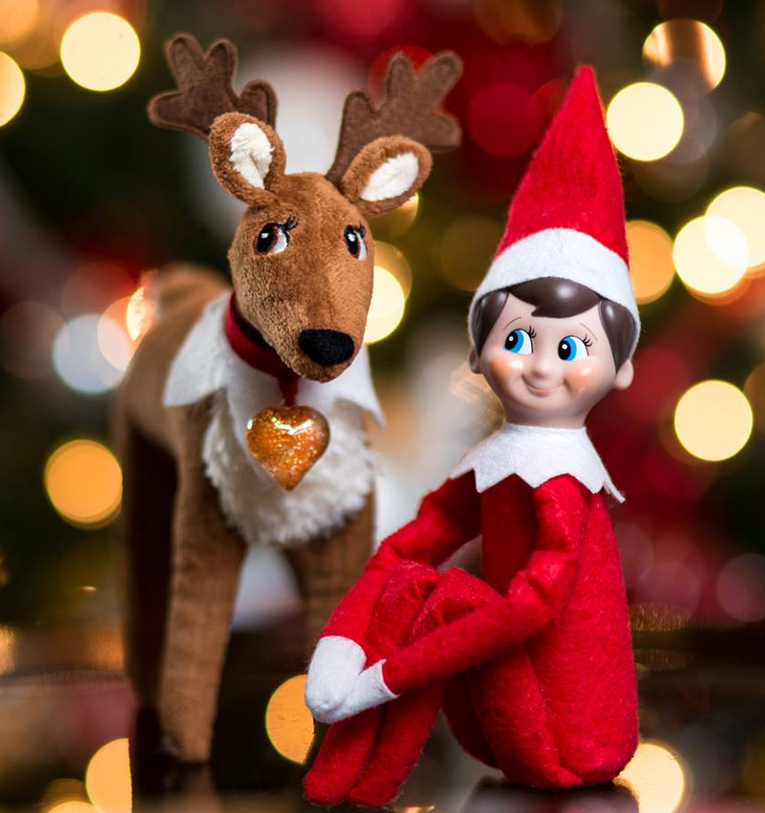 Christmas time is all about festive cheer and traditions, with every family having their very own ones that they do each year; however, one particular family decided to share theirs with the rest of the world.
MummyPages was given the incredible opportunity to have a chat with Carol Aerbersold, co-author of The Elf on the Shelf.
The Elf on the Shelf scout elf sent from the North Pole to help Santa Claus know who is naughty or nice originally started when one little girl asked the ultimate question: 'How does Santa know who is good or bad?' This curious little girl was Carol who named her very own Elf "Fisbee".
What started off as a way to help her understand how Santa knew who should receive a gift has now become a worldwide success, and Carol's little Elf has stayed with her all this time, even keeping an eye on her own growing children.
Sharing the tradition in a book started off as a project to stop her feeling lonely when her children moved out, and it was Carol's daughter Chandra Bell who suggested they write the story together. At the time, Fisbee was sitting on a shelf which is where the name of the book The Elf on the Shelf comes from.
Fisbee was a calm elf who listened to the children when they talked to him, but the author admits that every elf is different for every family and "you're able to make the tradition your own". While some might sit quietly and watch, others can get up to a lot of mischief!
The tradition has become a firm favourite in so many households and Carol believes this is because it doesn't take a long time to do and is so much fun, adding: "I think the most important thing about The Elf on the Shelf is that it creates family moments and family memories"
On Christmas Eve, the elves return to the North Pole but before they leave why not share what your little Elf gets up to this December on
Facebook
.