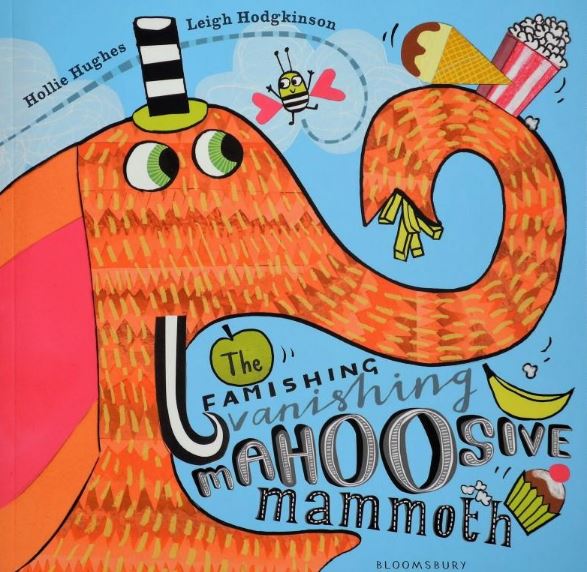 Written by talented new picture book author Hollie Hughes, The Famishing Vanishing Mahoosive Mammoth is fun, engaging and vibrant kids' book.
The famishing, vanishing, mahoosive mammoth is a hairy beast who simply can't think of anything but his tummy. And his friend Bug is trying so hard to distract him!
They try flying a rocket to the moon, swimming on a slide , and even looking for buried treasure, but can Bug distract his friend for long enough so his tummy doesn't pop?!
The Famishing Vanishing Mahoosive Mammoth is oodles of fun and is the perfect picture book for all fans of Julia Donaldson, Neal Layton, Alex T. Smith and Lauren Child.
Leigh Hodgkinson's gorgeous illustrations are funky, bright and pretty amazing to be fair, and it's not surprising she has won awards for her work on TV series Charlie and Lola.
Published by Bloomsbury, it is available now.
SHARE this cool book.