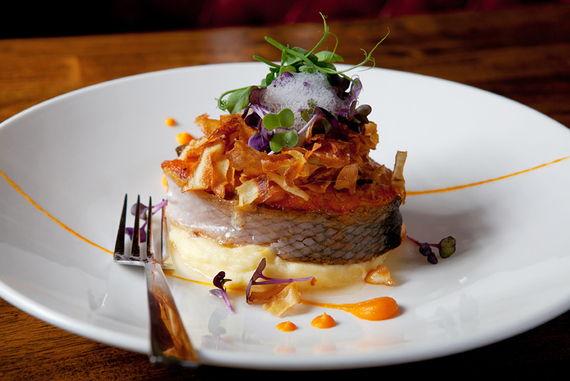 If a ladies lunch is well overdue, why not gather your fellow mums and visit 1900 Steakhouse, Dublin's newest eatery on Harcourt Street.
With friendly staff and a great kitchen team, dining can be enjoyed from lunch through to dinner. They provide a wide variety of dishes and even an early bird menu, available from Monday to Saturday from 5pm till 7pm.
Choose from starters such as Baked Goat's Cheese and Red Onion Tart, and mains like the 1900 Burger, Confit Duck Leg and Potato Gratin and a selection of steaks.
All meats are matured for a minimum of 28 days by master butcher Harry Buckley to achieve the maximum flavour and tenderness. Harry ensures all the steaks are from Irish bred Hereford and the selection includes a 14oz T-bone Steak, 8oz Prime Fillet Steak, 10oz Sirloin Steak, 10oz Rib-Eye-Steak and the popular 8oz Steak Burger.
If a steak meal doesn't tickle your fancy, the bar and restaurant also offer delicious fish, chicken and pasta dishes to suit every taste. 1900 Steakhouse really is the perfect excuse to take some well-deserved timeout and treat yourself to that much needed date night with your other half or a gossip with the girls.
Mums will be happy to hear that the bar is stocked with a wide range of wines to suit all customers and an impressive cocktail list that includes delicious creations such as The Toblerone, Baileys Blizzard and Raspberry Truffle to name but a few.
1900 has fast become a popular hotspot for those who like to dine out in Dublin city centre. The next time you're in town, why not drop in and sample the delicious menu for yourself.
Let's face it, who doesn't like their dinner being handed to them, reserve your table today
click here.