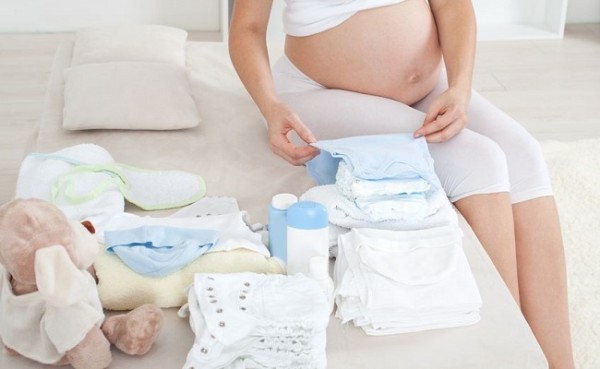 Do you ever get 'packing panic' before you go on holidays? You know how it is; no matter how well you think you've stuffed that case you're anxious you've forgotten the most important thing ever. In fact, this mysterious thing (you don't know what is yet) has to potential to completely ruin your trip.
So when it comes to packing our hospital bag for going into labour, as you can imagine this increases ten-fold. And although of course in retrospect we know there's no need to worry –anything forgotten can be easily retrieved or purchased near the hospital – tell that to a hormonal, over-excited, and a little scared mum-to-be!
So to make packing that bag a little less stressful for you, we've compiled the ultimate 'what to pack' checklist:
1. Underwear
Bring lots of pairs of big comfy knickers (think Bridget Jones!) a couple of maternity bras if you're breastfeeding and some fluffy cosy socks, as your footsies can get a chilly during labour.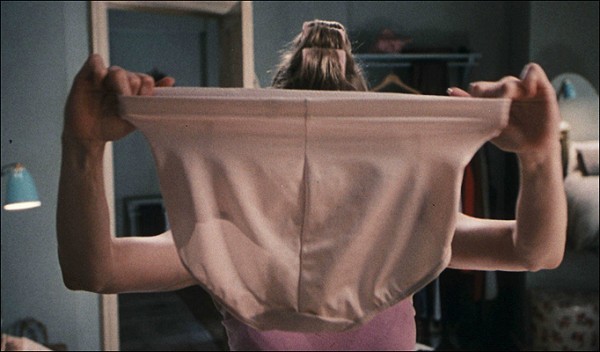 2. Clothes
Pack cosy pyjamas, a soft and warm dressing gown, a loose nightshirt for labour and a button-neck top if you're breastfeeding. For your leaving outfit pick something loose in soft fabrics.
3. New mum essentials
Stock up on a couple packets of maternity pads (which are thicker than normal sanitary towels) and breast pads if breastfeeding. Also, treat yourself and bring along your own thick, fluffy pillow – it'll be a godsend, especially when you want to sit up and accept all the flowers and adoration visitors will lavish on you for bringing a human being into the world! Our top tip? Pack a tub of coconut oil. It's an all-purpose wonder product that soothes dry skin and nipples and moisturises chapped lips.
4. Toiletries
Just pack whatever it is you would take with you when you go on holliers. So shampoo, conditioner, shower gel, towels for the shower, deodorant, toothpaste, toothbrush and moisturiser. And if you feel like doing yourself up a tad for the aforementioned adoration, there's no harm in packing a small make-up bag.
5. Phrasebook
Pack a phrasebook with handy phrases to shout at your partner during labour such as, "We're never having sex again!" and "Oh, so you though dislocating your shoulder that time hur?! You have NO idea what real pain is!" Okay, we're not sure such a book exists, but we think one needs to be written – STAT!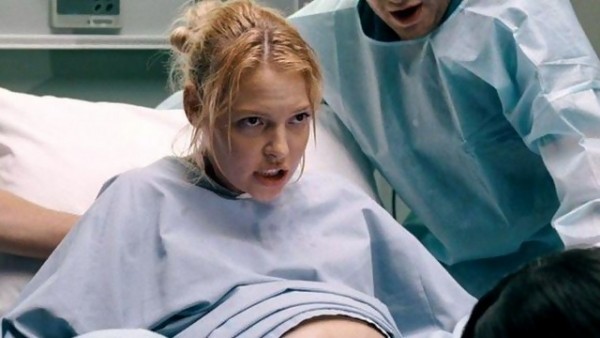 6. Accessories
When you're in the throes of labour the last thing you'll want is to be pushing your hair out of your face. Pack some hair elastics, a hair brush and hair clips so those locks stay put!
7. Electrical
Definitely pack a camera to get those incredible first snaps and bring your phone and phone charger. And throw a travel hairdryer into your bag. Oh, an there will probably be a great deal of waiting around too so it would be worth packing your iPod and earphones so you can rock out or chill, depending on which part of the emotional rollercoaster you happen to be on at any given time.
8. Medication
Make sure you pop in your prescribed medication, and any over the counter things you think you might need.
9. Stuff to stop you going A BIT MAD
Bring books, magazines or an iPad so you can occupy yourself while waiting to meet the new love of your life. No, not a dashing doctor – your new baby!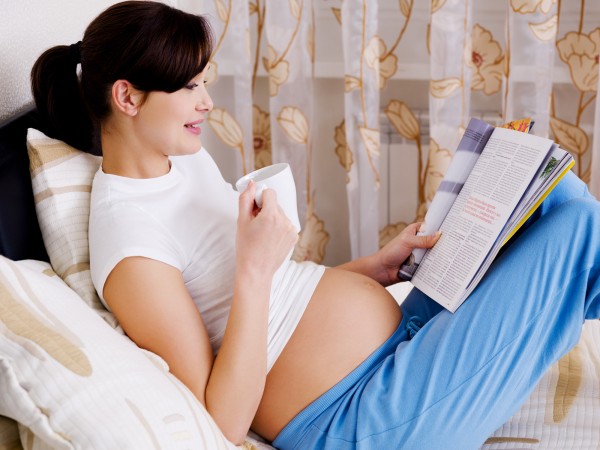 10. Clothes for baby
Think quantity here – for the essentials we suggest eight babygros, eight vests, two hats, six pairs of (teeny tiny) socks, a couple of cardigans, twelve bibs and some scratch mittens. And if it's winter pack a snowsuit or warm onesie. Also recommended is to bring is your cosiest blanket, pre-washed in a sensitive, suitable-for-baby fabric softener so it's extra soft against their skin and oh-so fresh.
11. Toiletries for baby
Nappies, heaps of nappies – as your baby will go through as many as 12 per day. Yay! Also needed are some cotton squares for mopping up milk and some nappy cream, cotton wool, a baby sponge and a towel.
12. Baby car seat
You must have an approved car seat on the day baby is going home. Precious cargo coming through!