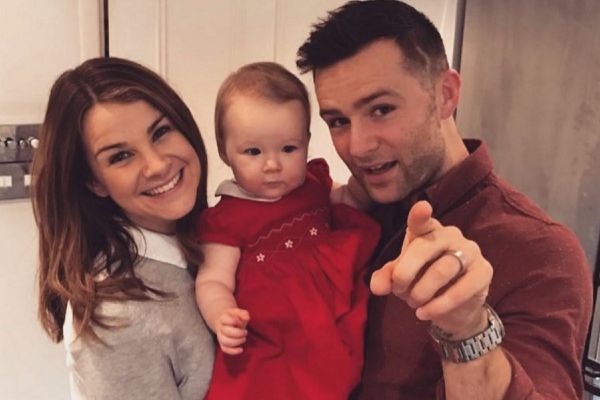 McFly drummer Harry Judd is receiving much praise after he spoke out against a sexist parent.
While the pop star was out with his baby daughter Lola, he overheard a father shouting at his son. He was comparing his son's screams to that of a girl. Harry was less than impressed with the parent's remarks, and took to social media to share his epiphany.
"Mummy's away today, so we've had some daddy-daughter time. Overheard some guy telling his son to stop screaming like a girl. A comment I'd never given a second thought until today," he wrote on Instagram.
"Then he said it again. 'Stop screaming like a girl!' All I could think was, what will Lola say when she understands what he said?"
Lola asked him: "What's wrong with screaming like a girl, Daddy?"
He gave her a great answer: "There's nothing wrong with screaming like a girl and that it's actually a compliment because girls are awesome."
Hundreds of Instgrammers applauded Harry for discussing toxic gendered stereotypes.
"Damn straight! I don't know when 'like a girl' became such an insult," one commenter wrote.
"There's a book you should get - Rebel Girls - a picture kids' book which covers bad ass women throughout history. We need more books like this," another person wrote.
Harry and his wife Izzy are expecting their second child this year.
We're glad to see that Harry has the right attitude and chose to speak out about his outrage of gendered stereotyping.
It is widely said that sexist comments like these are harmful, dubbing anything female to be "degrading", "shameful" or "weak". It also perpetuates the harmful lore that boys and men can't cry or express their feelings because it's not deemed "manly".
Thankfully, more children these days are being taught from the start that there's nothing wrong with doing anything like a girl - the same way there's nothing wrong with doing anything like a boy.
Actor and feminist activist Geena Davis previously spoke about how gender roles are deeply ingrained in the media. Geena founded The Geena Davis Institute which focuses on gender equality in the media.
"The more TV a girl watches, the less opportunities she thinks she has in life. Think how different the world would be if boys and girls saw equality from the beginning," she said, in an interview.