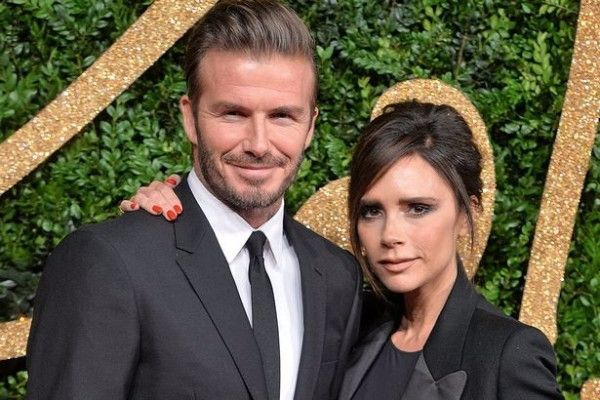 Ah, Valentine's Day, a time of celebrating the love in our own lives, and admiring the love in others'. Especially celebrities!
Some of our favourite famous couples were out in full force with the cuteness today - and with some funny quips, too!
Here are our 10 favourite Valentine's Day wishes from celebrities:
10) Armie Hammer and Elizabeth Chambers
The Call Me By Your Name actor shared a sunny snap of himself and his wife on Instagram, writing, "Happy Valentines, my forever valentine. You are the greatest thing to happen to all of us and I am so lucky to spend today and every day with you..."
We're not crying, you're crying!
9) Will Smith and Jada Pinkett Smith
Besides recently celebrating their 20th wedding anniversary, the former Fresh Prince of Bel-Air star posted a heartwarming picture of himself and Jada sharing a cute moment.
8) Jordin Sparks and Dana Isaiah
Did you make your Valentine a video montage featuring music BY YOU in it? Well, same, because none of us is on Jordin Sparks' level.
7) Tom and Giovanna Fletcher
These absolutely adorable parents aren't just writing a book trilogy together - they're also school sweethearts!
The two met at the age of 13, and Tom's throwback photo of himself and Giovanna is simply melting our hearts.
6) Kim Kardashian and Kanye West
While Kanye has eschewed social media, the mum-of-three couldn't help but spread the love with her simple Insta post dedicated to her husband of nearly four years.
5) Patton Oswalt and Meredith Salenger
The funnyman and dad-of-one celebrated his new wife Meredith Salenger with a cute Twitter post, saying, "Happy Valentine's Day, my teenage-lookin' hanging-out-at-Tyson's-Corner stone fox of a wife."
She shared a picture of them on Instagram as well, calling him her 'funny Valentine'.
Happy Valentine's Day, my teenage-lookin' hanging-out-at-Tyson's-Corner stone fox of a wife. pic.twitter.com/QJTR8lItM1

— Patton Oswalt (@pattonoswalt) 14 February 2018
4) Izzy and Harry Judd
We adore how genuine and heartfelt the Judds are in all of their social media posts, and today they certainly didn't disappoint.
"To the two gorgeous men in my life," Izzy wrote in her Valentine's tribute to Harry and their son Kit, which she also dedicated to those who are struggling with fertility.
Harry's picture was just as sweet, featuring Izzy and little Lola.
3) David and Victoria Beckham
They may be the most stylish couple around, and their classy Valentine's Day wishes reflect just that.
We also loved the sentiment of the former footballer's caption: "May today be filled with love and happiness around the world."
2) Brian O'Driscoll and Amy Huberman
This is definitely the funniest Valentine's Day message this year! Recently a Twitter user brought to light that the rugby legend looks an awful lot like Harvey from Sabrina The Teenage Witch, so the mum-of-two had some fun wishing BOD a happy Valentine's Day.
And he, of course, had to get her back!
1) Tom Daley and Dustin Lance Black
A declaration of love AND a pregnancy announcement? Nothing could make us happier than this post from the Olympian and his Oscar-winning husband!
Did we miss any, mums? What were your favourite celeb Valentine's Day messages?