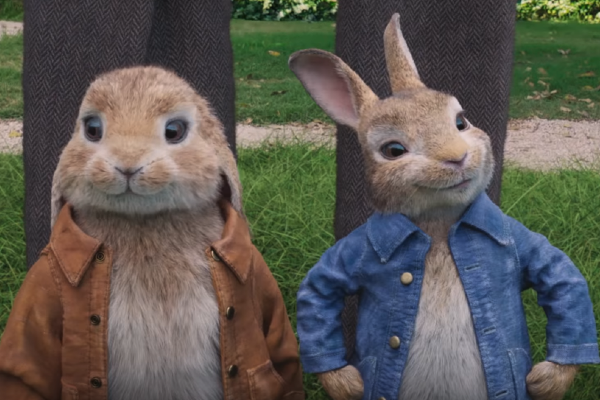 Picture via YouTube
We are SO ready for the new Peter Rabbit film after watching these hare-raisingly hilarious clips.
The exciting romp, starring James Corden as the rascal Peter, is coming to theatres on March 16.
We are loving these new official videos, including this first one featuring Flopsy (Margot Robbie), Mopsy (Elizabeth Debicki), and Cotton-tail (Daisy Ridley) distracting the evil Mr McGregor (Domhnall Gleeson) in a most unconventional way.
This next video is full of high-wire hijinks!
Peter and his friend try to steal vegetables from - you guessed it - Mr McGregor's garden.
It looks like Domhnall Gleeson has had great practice being a villain ever since his stint as General Hux in the Star Wars reboot. He's fantastically manic in the clip, chasing Peter and his friend around the vegetable patch.
We can't wait to see more of Peter and his bunny buddies' escapades!
Are you looking forward to the new Peter Rabbit film?