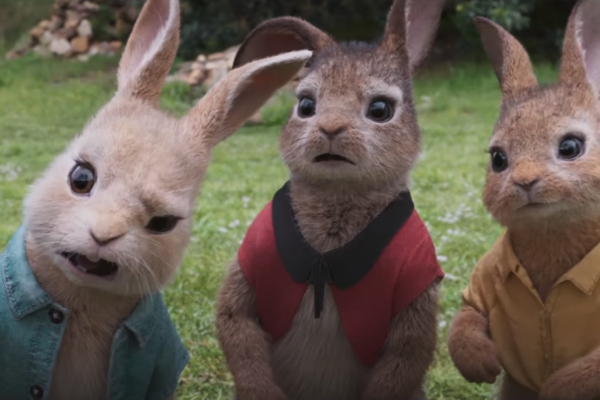 Picture via YouTube
The latest featurettes about the upcoming Peter Rabbit film have been released, and we are ready to go down the rabbit hole!
The exciting animated romp will be on the big screen on March 16, and it's starring a fabulous cast.
James Corden voices the mischievous Peter Rabbit, and the new sneak peeks give us a behind-the-scenes look at his gang Flopsy (Margot Robbie), Mopsy (Elizabeth Debicki), and Cotton-Tail (Daisy Ridley).
Margot says she's excited to play the lisping middle triplet, who is coursing with 'nervous energy'.
"It's fun to have the sister dynamic and be playing around all the time," the I, Tonya star shared.
Mopsy, the eldest of the triplets, is 'an adorable, one-foot-tall rebel', Elizabeth says.
We're excited to see her upstart antics!
Last, but certainly not least, is Cotton-Tail.
Daisy calls Cotton-Tail is the 'loose cannon' of the bunch, and after watching the clip, we couldn't agree more.
What do you think of the new Peter Rabbit film, mums? Will you be seeing the movie when it comes to cinemas?