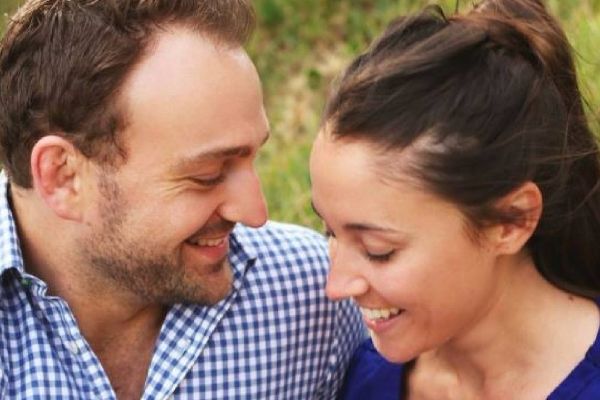 Please note this post contains content and links to images which may cause distress.
A grieving mum has shared poignant photos of her beautiful twin sons who were stillborn at 37 weeks.
Jacqueline Hoy, from New South Wales, made the brave decision to share the precious images of her babies to raise awareness about stillbirth.
Jacqueline had a high-risk pregnancy as her twins shared a placenta, and she had developed Obstetric Cholestasis in her third trimester. However, scans showed the twins were both well-nourished and healthy.
Throughout her pregnancy, both the twins had been developing normally and she could often feel them moving around.
She described the twins as "healthy little bubbas who loved to move around a lot and would get super excited by sneaky sugar hits and cold water and ice".
Two days before she was due to be induced, Jacqueline woke up and noticed that the babies seemed quiet. She was not overly worried, as she'd had a scan just two days before and the babies had been fine.
She took a drink of cold water, as this normally caused the babies to move around. To her alarm, she felt nothing afterwards, according to The Mirror.
Jacqueline went to the hospital, where she received some devastating news: one of her babies, Henry, had passed away in the womb; while the other, William, only had a faint heartbeat.
She was rushed to theatre for an emergency C-section. Doctors battled to save little William, but because he relied on the shared placenta which had shut down, he passed away also.
Jacqueline was absolutely bereft at the loss of her two perfect little boys. She describes seeing them for the first time, saying: "The boys really looked like sleeping angels. They were so perfect.
"We cuddled and kissed them, and held them like you would any newborn."
Jacqueline and her husband, Jonathon, took some precious photos of themselves cradling their boys, to preserve their memory.
The hospital where the boys had been born also gave Jacqueline a cuddle cot so she could spend some valuable time with her beloved boys.
"I will forever be so grateful to the hospital providing us with the time that they did to spend with the boys," she said.
Despite being dealt such a terrible blow, Jacqueline has since decided to share her photos and experience with the public, to raise awareness about stillbirth. She and Jonathon have now become ambassadors for the Stillbirth Foundation Australia.
She says the numbers of unexplained stillbirths (one in 135 births) are far too high, and she wants to raise funds for stillbirth research and awareness about stillbirth.
She and Jonathon decided to create a team to enter in a popular local race event City2Surf, and raise funds for stillbirth research. They named the team 'Hoy Angels' in honour of the boys.
The brave mum has now raised over $13,000 dollars for Stillbirth Foundation Australia, and hopes her efforts will prevent other families losing their babies in the future. To donate, click here.