Seems like only yesterday that we were waving them off to school in September, now all of a sudden it's mid-term so it's time to get organised.
We've put together our favourite things to do as a family during the break (and beyond). Life can get pretty busy, so remembering family time, and creating simple times for everyone getting together is so important and great fun too.
Planning
Planning family activities in advance cuts out the aimless "so, what on earth will we do today?"
With the help of McDonald's Family Fun Day you can think beyond earth and enjoy an Outer Space experience on the

2nd November

with face painting
, balloon modelling, fun puzzles and colouring. As well as out of this world activities exploring fun space games and puzzles. A great way for the whole family to have quality time together.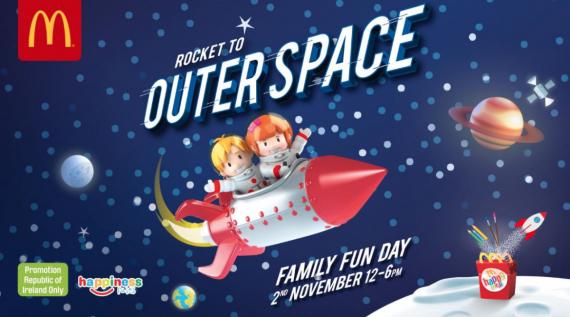 Family outings and activities
The outings and activities don't have to be expensive - walking through the woods, or taking a trip to an old castle or ruins can be made quite the adventure, and spooky too. When we were kids, our dad used to bring us for a walk up Montpelier Hill (the Hell Fire Club), it's just an old ruin, and going up during the day couldn't be less scary on any other normal day, but there's something about this time of year, and of course my dad's tall tales that would transform it into the spookiest day out ever. And we continue to do that with our kids today, and they love it. There are castle ruins in every corner of Ireland, so find out what's nearby and start your own family tradition, of spooky stories on family days out.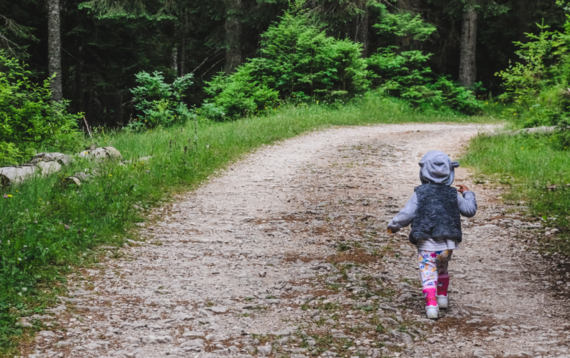 Schedule movie nights
Popcorn, a few treats, and a great family movie: snuggle up together and watch your favourite flick. Too often when the kids are occupied, mums use it as an opportunity to get chores done or meals made - for this occasion, make it special and take the time to sit as a family. If you need inspiration, here's a list of our favourite kids' movies. If it works, keep up the tradition - a weekly movie night is such a brilliant way to get the family together, it won't cost much, and can be very much focused on everyone sitting down together and enjoying the experience.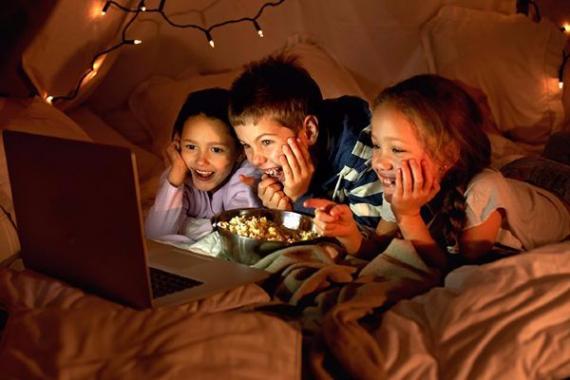 Dust-off those board games
Go totally tech-and-screen-free with a board game. From Snakes and Ladders, Chess, Monopoly and Trivial Pursuit to Twister or The Game Of Life – board games are a great way to get together and enjoy family fun.
Visit relatives
The kids love catching up with the cousins and the Halloween midterm is the perfect time to do it. And for mum and dad, it's great to enjoy the relaxed company that a family get together provides. And of course grandparents love to spend this special time together too. Creating a wider sense of family and belonging is really so important for children.