Average house prices have been growing steadily for the past few months, which is definitely good news for anyone who plans to sell in 2017.
In fact, according to a survey conducted by Real Estate Alliance (REA), the average semi-detached house nationally now costs €202,926, a rise of 1.4 percent in the last three months of 2016.
First-time buyers, encouraged by the easing of the Central Bank's restrictions on mortgage deposit lending, will drive a continued rise in house prices throughout 2017, the REA have predicted.
The survey also found that agents throughout the country expect prices to rise by 6.1 percent on average in 2017.
All of this news definitely makes it more appealing to sell up and move to something bigger - but, as with most things, it is never THAT easy.
Putting your home on the market is hard, and we don't mean in terms of sentiment.
In order to attract potential buyers you will need to put a bit of work into it, and the following six tips will definitely help.
1. Get real about pricing
While you definitely don't want to undersell your property (which can actually be a turn-off) you certainly don't want to have it at a price that is too high. Make sure you get a proper valuation that stands true to your home. Real Estate Alliance (REA) do FREE pre-sale valuations which will give you an idea of how much to expect.
2. Spruce it up a little
First appearances are the most important; remove any dead planting from your garden, mow the lawn and ensure your beds are free from weeds and rubbish. You don't have to invest a lot of money, but if a lick of paint is needed to make it more presentable it'll be €100 well spent.
3. Find a good agent
When selling your home, it is important you work with an agent who you trust, like REA. REA is a national property group comprising agents who are highly experienced and have extensive local knowledge on values.
4. De-personalise it (without taking away too much of its charm)
Clear your hall of post, keys, shoes and jackets and remove a few family photos from your walls. While it is perfectly acceptable to have a few personal items around do try to keep it to a minimum; you want potential buyers to visualise themselves living in your home.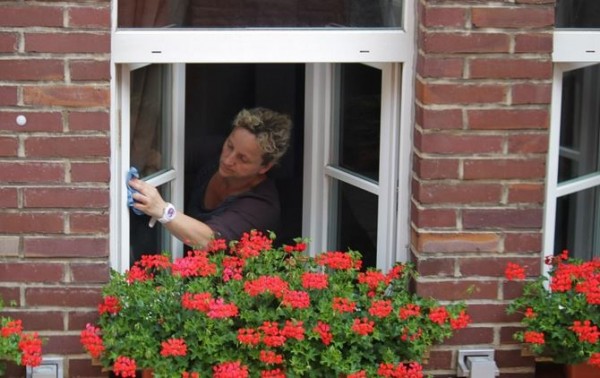 5. Give it deep (deep) clean
Make sure your home looks appealing from top to bottom; check your roof for moss and weeds and clear any debris from your gutters. And that food stain on the kitchen wall? Yup, that's got to go. Don't forget about the shed at the end of the garden either - whether it's staying or going, right now it needs to add to the house (not take away from it). Oh and the windows... no streaks, please.
6. Remove traces of your pets
Finally, little Fluffy should not be at home when you are showing buyers around! It might work in your favour if they are animal-lovers but it could also work against you, especially if they are not comfortable around cats or dogs. But that's not the only thing that needs to go; animal hair, fur, smells, bedding, toys and scratching posts should not be around during open viewings.
To get advice on selling your property and to organise a FREE pre-sale valuation, simply fill out this form and REA will be in touch.