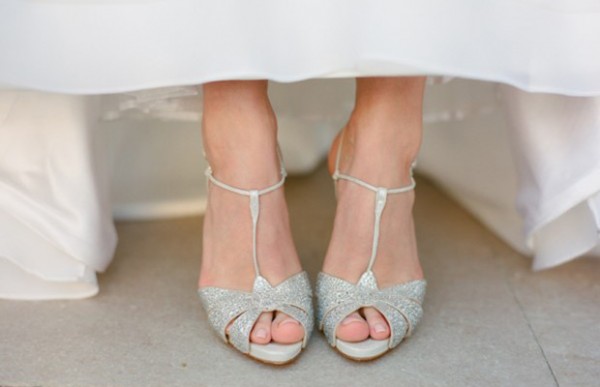 It's the modern bride dilemma: just how do you rock killer footwear on your wedding day... while also still honouring your vegan lifestyle?
However, it seems that Monsieur Christian won't let an animal-loving bride down - he was able to come up with custom-made pumps without needing to use leather or skins.
New York-resident Jennie Wilson was engaged in December 2014 - but six months later turned vegan.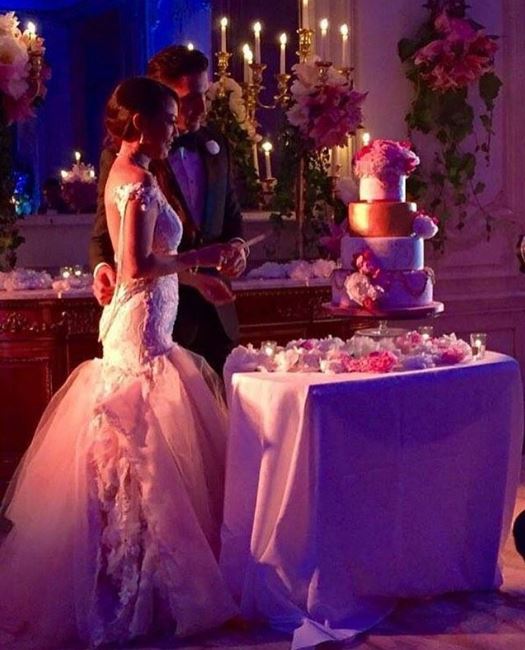 "I always intended to wear Christian Louboutin shoes on my wedding day," Ms Wilson, 30, told the New York Post. However, she added: "I did not want an animal to die [just so I could wear] its skin as leather."
It seeming took months for Louboutin to find materials that met his exacting standards and to figure out a cruelty-free construction - but the cobbler got there in then end, allowing Jennie to walk down the aisle on June 11 in France in unique footwear.
The painstaking procedure involved making casts of the bride's feet.
"Once [Louboutin] determined they were able to source the materials, it was seamless," she stated, explaining that the shoes were eventually made from a pale pink satin-like fabric in the designer's Paris atelier.
It has been reported that standard made-to-measure Louboutins take five weeks to process and cost at least €3,000 - although Jennie won't reveal how much exactly she paid for her 6in vegan version (she did say she spent "well over" $100,000 in total on the nuptials).
Louboutin furthermore constructed a cruelty-free sparkly clutch-style bag as a gift for Jennie.
She married her fiancé, Richard Smith, 30, at the Château d'Ermenonville near Paris wearing custom vegan dress by Galia Lahav.
And a total of 60 guests dined on - understandably - vegan fare once vows were exchanged.
SHARE if you love wedding day Louboutins