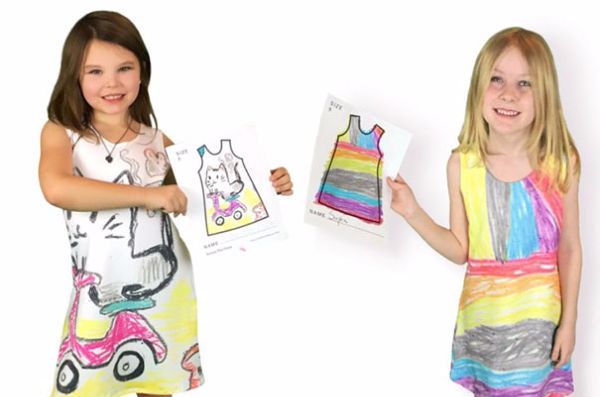 Jaimee Newberry is a mother-of two, and the mastermind behind the kids clothing company Picture This.
This fun-loving apparel company allows children to wear their imagination, and create clothing for themselves.
Picture This Clothing allows young girls transform their art work and drawings into custom made dresses.
The process is simple... you print off the template of the little white dress and give it to your child to colour in.
You then snap a good picture of your little one's art, and send it on to the company.
Your little designer will receive her personalised dress a couple of weeks later!
What a very special gift!
SHARE if you think this is a great idea!