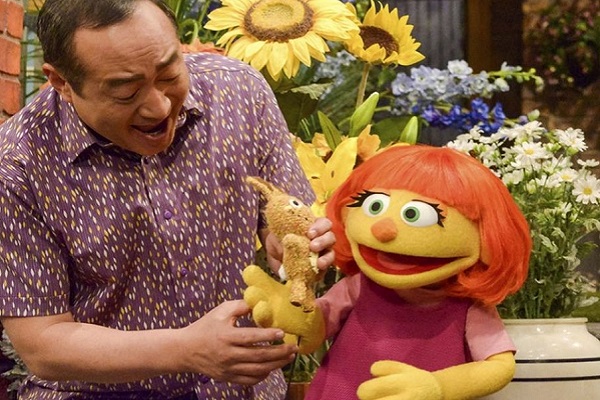 Sesame Street creators have responded to calls for more representation for children with autism, by introducing the first character with autism to the show.
Julia, a four-year-old Muppet with red hair, will make her debut on the much-loved show next month, after already featuring in a number of the Sesame Street books.
Julia is described as a 'smiley, curious' character who 'loves to play'. The show's writers explained that her introduction is being made in a bid to raise awareness of autism as well as promote understanding of the condition.
Writer Christine Ferraro gave an insight into the creative process and thinking behind Julia's introduction.
"The big discussion right at the start was, 'How do we do this? How do we talk about autism?' It's tricky, because autism is not one thing, because it is different for every single person who has autism," Ferraro told 60 Minutes.
It seems the team have done a great job, however - at least, if Julia's puppeteer Stacey Gordon is anyone to go by. Stacey, herself, is mum to a son with autism.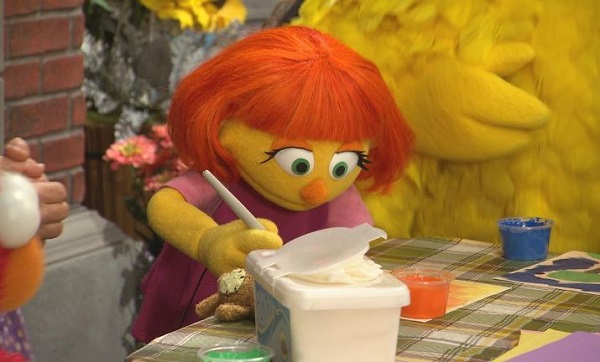 She told 60 Minutes: "Had my son's friends been exposed to his behaviours through something that they had seen on TV before they experienced them in the classroom, they might not have been frightened."
"They might not have been worried when he cried. They would have known that he plays in a different way, and that that's OK."
Julia's autism is presented in a number of different ways during her on-screen debut. In one instance, when meeting Big Bird for the first time, Julia ignores him. However, when Big Bird expresses his concern that Julia doesn't like him, the other Muppets assure him that Julia 'does things just a little differently'.
Later on in the episode, Julia gets excited when a group of children nearby are playing a game of chasing, and she begins to jump up and down. In this instance, the children come up with a new game which involves them jumping up and down together, including Julia in the fun.
Sesame Street creators have always strived to give greater representation to children with various disorders and conditions. Among their character cast are Griotte, who has a wheelchair; Linda, a librarian who is deaf; and Ari, who is blind.
What are your thoughts on Julia's introduction to the show?