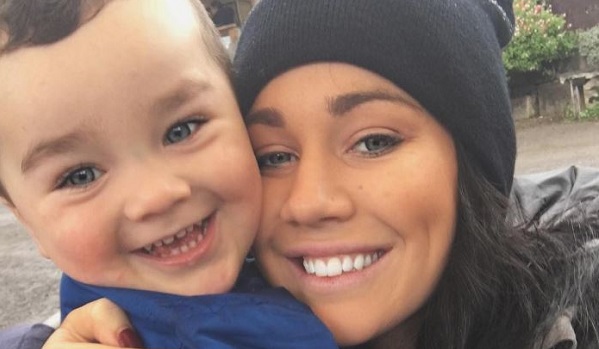 In an age when parents are naming their children after Instagram filters, it only makes sense that the photo-blogging site would play a major role in a mum blogger's pregnancy journey.
This has proven to be the case for Australian blogger Sophie Cachia, aka The Young Mummy, who has asked her 127K-strong Insta following to come up with a name for her unborn child.
Sharing a photo of her ultrasound scan to her social media account, Sophie admitted that the move is a result of feeling 'lazy' about her second pregnancy.
"I'm totally being a lazy cow and would like to be inundated with your many suggestions. Put below if you think B2 is a boy or a girl, and give me your best name suggestions that go with Bobby," she wrote.
If anyone is stuck for baby name inspiration, you might want to follow in Sophie's footsteps – because her Insta followers have well and truly delivered!
Indeed, Sophie's fans have answered the call with some gorgeous suggestions, from Everlei and Levi to Rocco and Xander.
Do you have a suggestion that you would like to add? And would you turn to social media for help with naming your own tot?
SHARE and let us know what you think of Sophie's strategy.