Reading to your kid is something that we, as parents, cherish.
It's a special time where we can escape into another world with our little ones and they can broaden their minds and imaginations.
However, with the rise of tablets and all things tech related, the use of regular paperbacks is fading fast - but is there any difference between reading a bedtime story from a book or a screen?
Apparently, yes.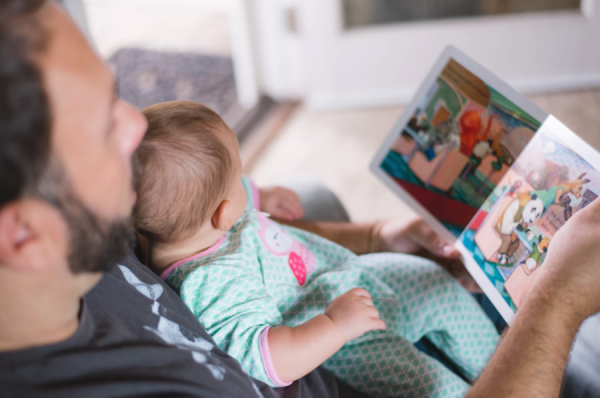 A new study shows that e-book versus physical books are in no contest with each other.
The study, published in Pediatrics, looked at 37 parent and toddler pairs.
They were recorded on video reading three different book formats: enhanced electronic (with sound effects and/or animation), electronic, and print.
According to Dr. Tiffany Munzer, the rise of mobile device and e-reader ownership over the years made her and her colleagues curious about how parents and toddlers might interact differently over electronic books compared to print.
And the results are surprising.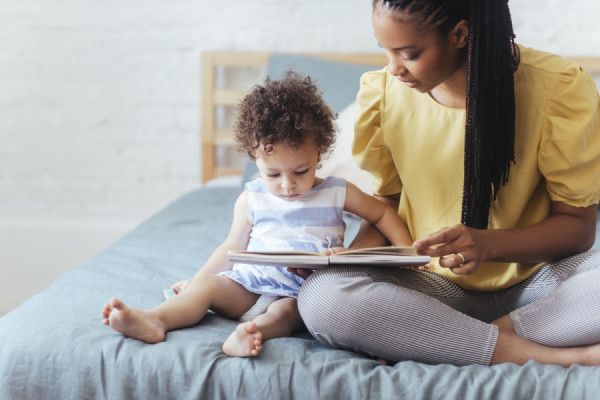 These pairs were observed for the types of interactions they engaged in while they read - and print books came out on top.
The results showed that there was more engagement when reading print books, with kids getting through the story in five minutes, as well as asking more questions and being able to remember more facts.
Perhaps it's to do with the fact that e-readers have more bright, flashing colours, more music and noises.
Or maybe it's that swiping through the story quickly on the e-reader takes away the time for the kids to absorb the information?
Either way, we're glad that old-fashioned print books are having a better impact on our little ones, as there's nothing quite like curling up with your kid and an old favourite storybook before bedtime.