A pregnant woman was absurdly shamed by a Starbucks barista recently for ordering coffee, and her Twitter post on the matter subsequently went viral.
The caffeine-shaming phenomenon continues to live on, but mum-to-be Jaclene Paolucci had an almost identical experience last week in New York.
The soon-to-be mum is six months pregnant, and dropped by the coffee chain for a latte. Unsolicited advice is part and parcel of pregnancy, it seems.
(I am 6 months pregnant)

Me after ordering my coffee:

Stranger at Starbucks: you know you should be drinking decaf when you're pregnant.

Me: I'm... not pregnant.

Stranger: (horrified) I am so, so sorry!

And that's what you get for giving unsolicited advice.

— (@Diamond_Jax) August 2, 2019
Paolucci tweeted about the incident, where a total stranger scolded her for drinking coffee during her pregnancy.
The expectant mum's startled response to the stranger was to say; "I'm not pregnant." Paolucci said the apologies immediately came flooding in from the horrified person.
Paolucci told BBC News in an interview that; "I've discovered that if you want unsolicited advice, then you should get pregnant."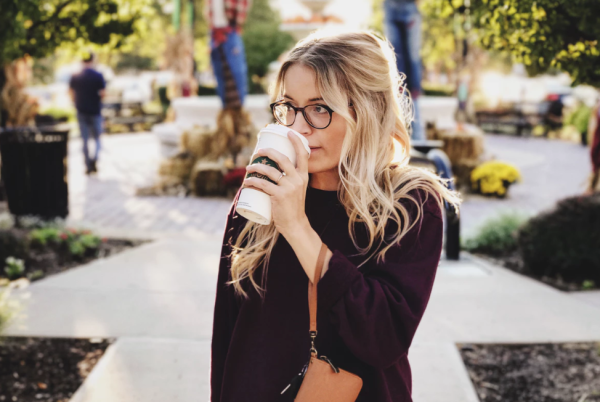 Paolucci's tweet currently has over 78,000 retweets and 708,000 likes, but has unwittingly morphed into a thread for many other mums to share similar pregnancy experiences.
"Once told a nosy colleague who said I shouldn't be drinking coffee that he shouldn't be practising medicine without a licence, but here we both were," one Twitter user said.
"Isn't it amazing how you become everyone's property when you are preggers?" another person added.
When you're pregnant it's strange enough to lose so much of your body autonomy to the baby, but then everyone else confirms it's no longer your body as well. It's the worst part about being pregnant.

— (@Diamond_Jax) August 2, 2019
Even a gynaecologist responded: "To every person who commented or gave me unsolicited 'advice' during pregnancy: Excuse me, are you a board-certified high-risk obstetrician? Well I am, so…"
Health experts say that moderate caffeine consumption is perfectly fine during pregnancy, so there's no need for the intrusion of someone's privacy or needless condescending comments.
Paolucci isn't alone in receiving unwanted advice and judgment for wanting to enjoy her regular lifestyle while expecting a baby.
Me, 8 mos. pregnant: getting milk from vending machine
Stranger: That's for the baby!
Me: What baby?
Stranger: jaw drops, stares as I leave vending room.

— (@TheBlueDjin) August 2, 2019
Many women feel the loss of body autonomy while pregnant, and other people increasingly express their own views about the bodies of women and those expecting babies.
According to the American College of Obstetricians and Gynecologists (ACOG), enjoying two small cups of coffee or one large cup (about 200mg of caffeine a day) does not seem to be linked to miscarriage or pre-term birth.
Higher amounts can possibly lead to miscarriage, but your doctor can create your personal limits and dietary choices alongside you.