Finding the perfect gift for children with Autism Spectrum Disorder (ASD) always has the potential to be a tricky task, it's hugely important to listen to parents and loved ones who care for such children.
Each child has differing needs and sensitivities that must be catered for, children with ASD may experience challenges when it comes to social interaction, developmental language and communication skills and repetitive behaviours.
This complex neurobehavioural condition covers a combination of symptoms, skills and needs which range hugely depending on the person.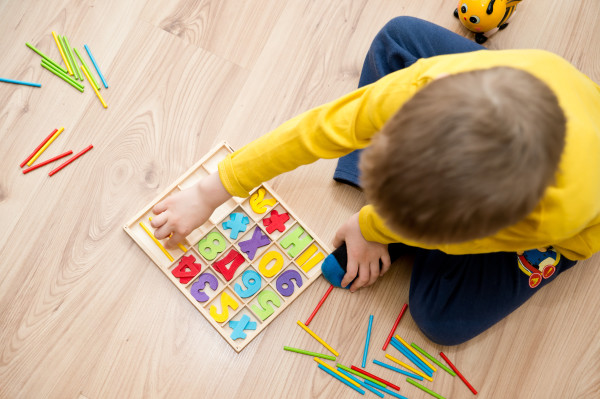 Arguably, kids with autism spectrum disorder learn better when you teach them through play.
We have curated a variety of toys and games which can be adapted to the child, depending on their age and needs. Hopefully, this guide can help you discover something perfect to give as a gift this Christmas.
1. Moon Sand Space Blue 5 Lb Box
Moon Sand is ideal for children mainly because it doesn't get messy. Instead of sticking to your hands and body, it simply sticks to itself. As a result, it's great for touch experiences, visual and tactile sensations, and comes in multiple colours.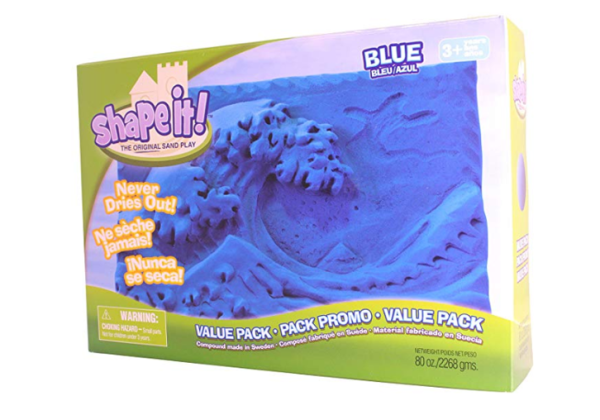 2. Music Lightshow
This gift idea is perfect for a child who is highly visual or adores music. The light pod allows you to throw a stunning music light show absolutely anywhere, with brilliant lights and 20 different combinations of light and colour.
The Lightshow has settings to accommodate any mood, you can choose a programme to match the beat or create your own show.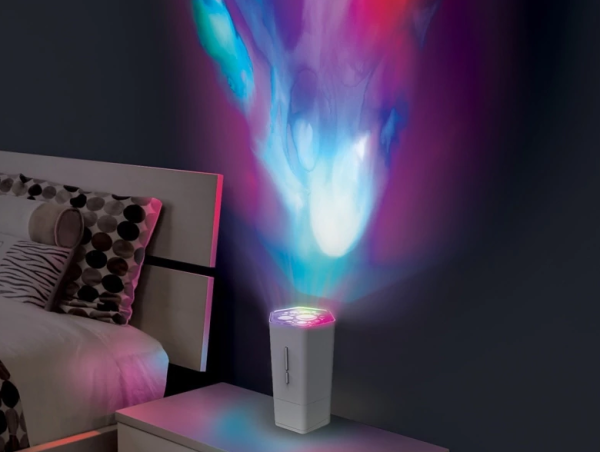 3. Therapy Swing Cuddle Hammock
The therapy swing is ideal for children with autism or Asperger Syndrome, and holds up to 175 lbs.
It's essentially a sensory swing that offers a completely different bodily experience of deep pressure, suspension and weightlessness so your child can feel comforted and safe.
4. Joanna Grace - Sensory Stories for Children and Teens with Special Educational Needs : A Practical Guide
This wonderful collection of short stories are brought to life through a kaleidoscope of meaningful sensory experiences.
The guide is especially effective for children with Sensory Processing Disorder (SPD), profound and multiple learning difficulties (PMLD), autism spectrum disorders (ASD) and other special educational needs (SEN).
The book can open up alternative avenues for communication and learning development while reducing anxiety through safe triggers and repetition.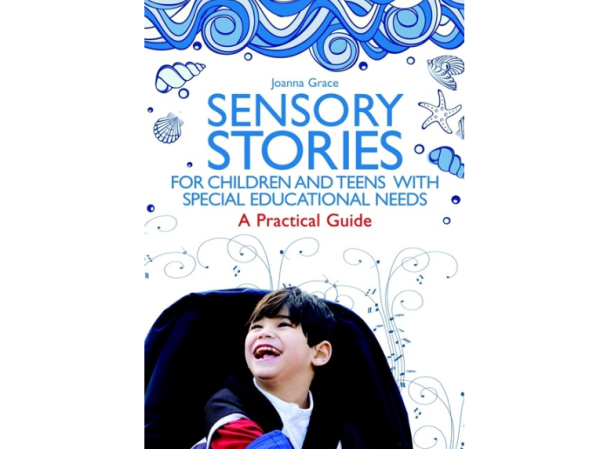 5. Soothing Rain Tube
This rain tube is proven to be soothing for children with autism, simply watch the beads spill up and down the tube and the sound of rain is created.
The noise of running water is a treat for the senses, this one of the most popular toys on the National Autism Resources website.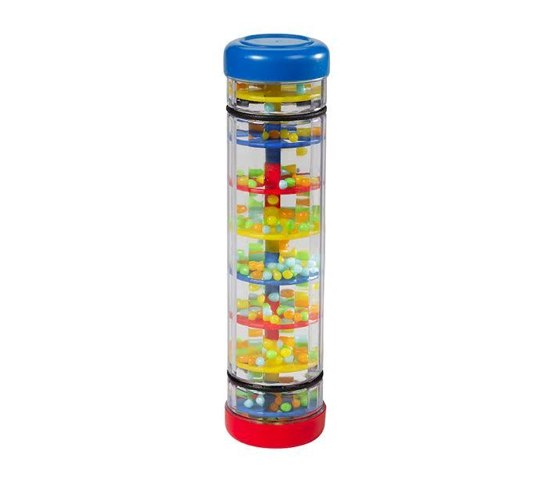 6. Jumpsmart Trampoline
The Jumpsmart trampoline doubles as a learning toy; as an electric mini trampoline, it's perfect for keeping children active indoors.
The product also features a five-in-one multi-game sound system to make learning entertaining, with counting, music and rhythm, sound recognition and memory taken into account.
Each of the five games included are focused on bounce counting, silly sounds, musical statues, animal sounds and memory matches.
7. Playm8 Sensory Step Domes (six-pack)
These vibrant sensory stepping domes are great for helping children to develop their co-ordination and balance.
The soft stones can be placed in various formations as a type of obstacle course.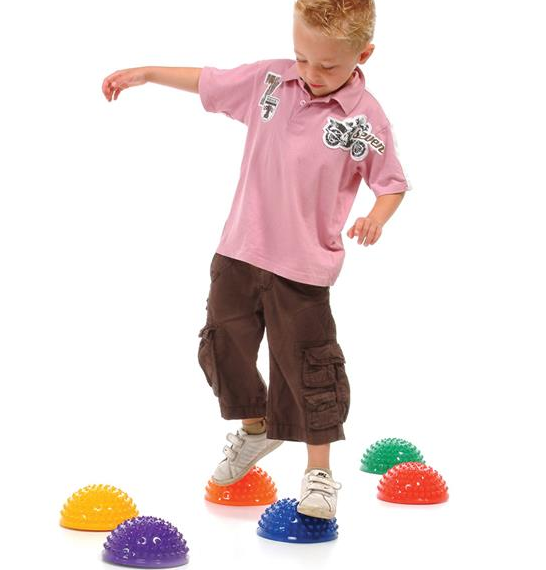 8. Squigz Deluxe Set - 50 pieces
The Squigs Deluxe Set is used to teach pre-schoolers about gravity, and also to boost their motor skills.
Children can build structures, stack them, line them up and stick them to anything they like. They're easy to pull off, so there's no concern about having to remove them from a surface.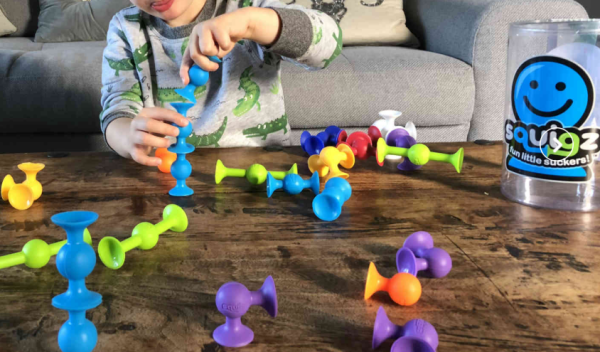 9. Edushape Glow-in-the-Dark Sensory Ball
This fun toy is ideal for children of any age.
The Edushape Sensory Ball is super soft and easy to grip, colourful and fun to throw around. Simply switch off the light and enjoy its glow-in-the-dark abilities.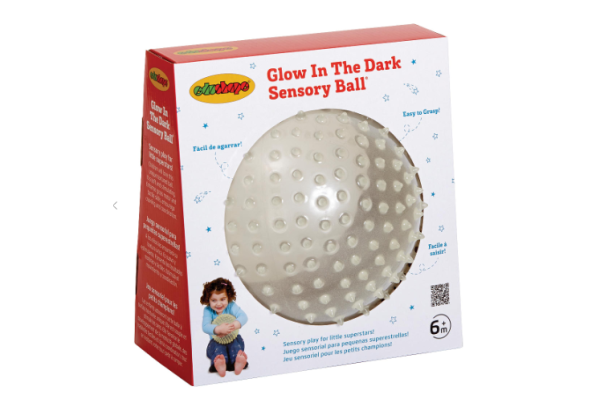 10. Mini Finger Basketball Game
This board game is specifically made for relieving ADD, ADHD, Anxiety and Autism triggers.
Sometimes a simple game such as this is exactly what's needed, it's both entertaining and requires focus and spacial awareness.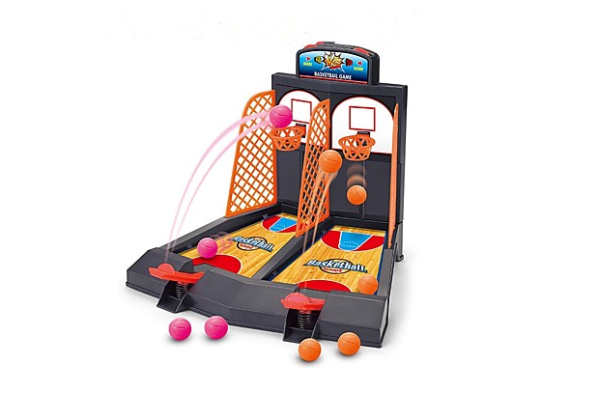 11. Tara Delaney, 101 Games and Activities for Children With Autism, Asperger's and Sensory Processing Disorders
According to renowned paediatric occupational therapist Tara Delaney, one of the best ways for children with autism, Asperger's, and sensory processing disorders to learn is through play.
Motor, language and social skills are improved when children move their bodies and interact with their environment. Yet a huge challenge for guardians, teachers, loved ones and parents with children on the spectrum is how to engage them in play.
Delaney shows the reader how to teach your children by moving their bodies through play, with quick and easy to learn games for all environments.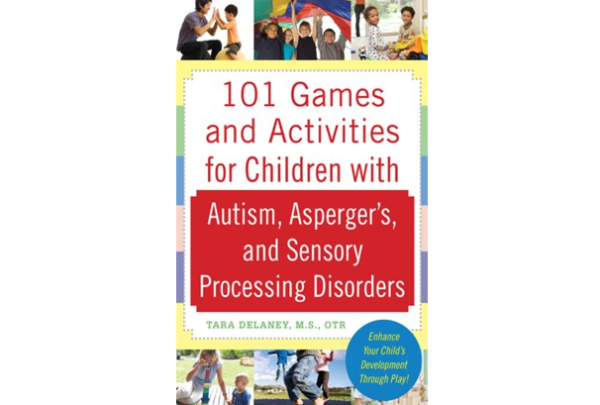 12. Chewimoji
These little sets of chewable communication aids allow children to express their mood as well as being safe to chew.
There are eight emotions on display, including happy, sad, excited, tired, bored, content, angry and anxious, so any child can feel comfortable expressing how they feel.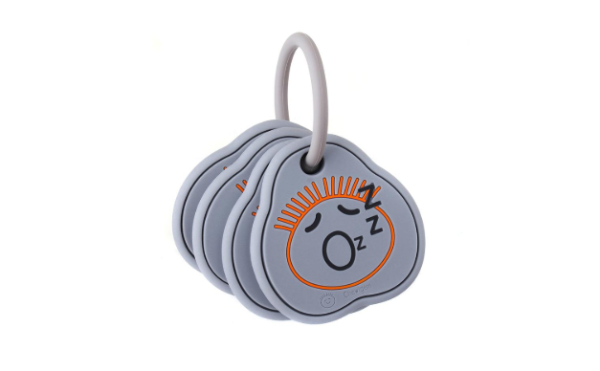 13. Zuru Tangle
The original tactile sensory toy for untangling and tangling.
The Tangle is a great fiddle and fidget toy, suitable for children with ASD and autism. It features eighteen smooth curved jointed sections which your child can twist and manipulate into different contortions.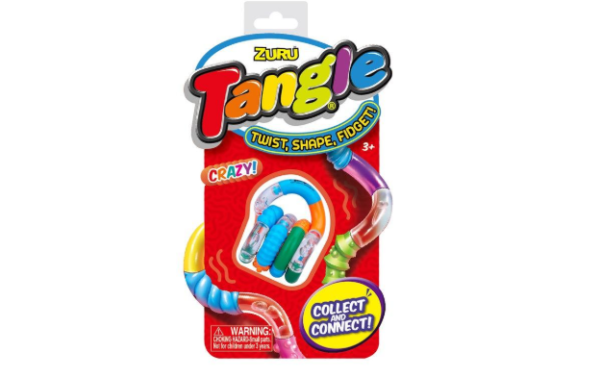 14. Melissa and Doug sound puzzles
These sound puzzles are perfect first puzzles to teach cause and effect. They are comprised of a helpful matching, colour picture with a visual prompt to help children understand the result.
Children can enjoy farm animal and vehicle noises as they match each puzzle piece correctly, and for the musical instrument set the children are rewarded with the sound of the instrument when they place the correct puzzle piece.
The shapes set also teaches naming skills.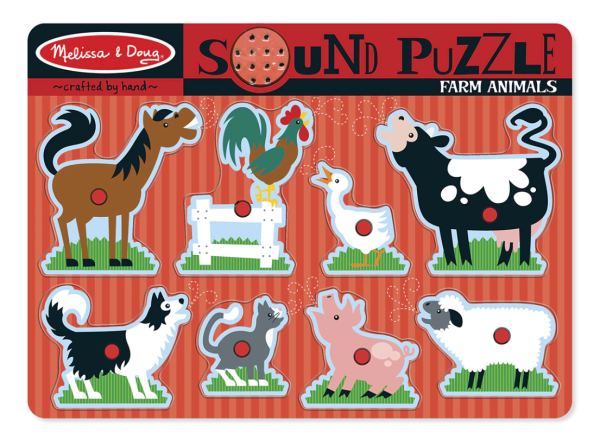 15. Melissa and Doug Band in a Box
The Melissa and Doug band in a box is great for inspiring imagination and encouraging creativity, as well as developing motor skills.
This musical set includes a tambourine, cymbals, maracas, clacker, tone blocks and a triangle, ideal for creating a solo musical experience or for getting involved as a group.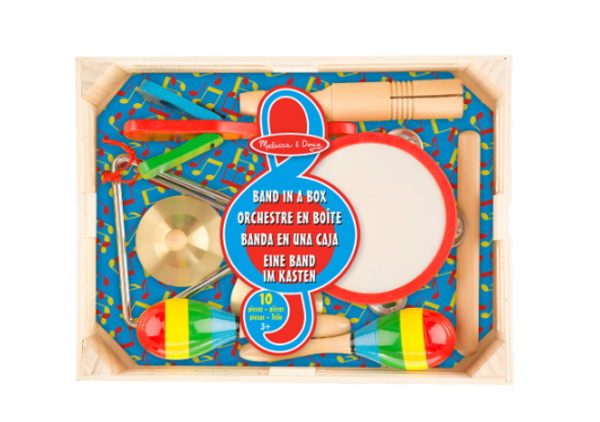 There you have it, 15 gift ideas for children with autism.
Happy shopping, we wish you good luck on your present search.