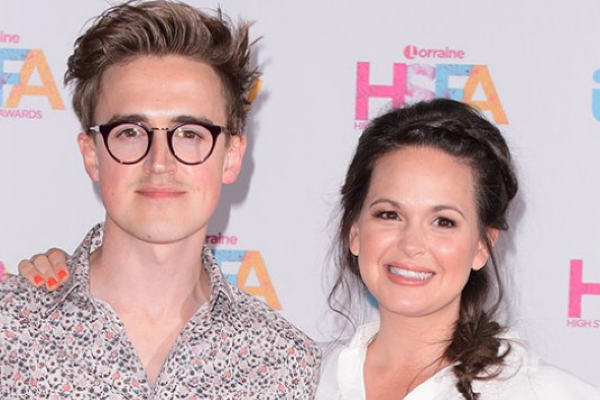 Bookworms rejoice! McFly's Tom Fletcher and author Giovanna Fletcher are teaming up to write a new trilogy of novels together.
The couple, who first met at age 13, announced their exciting literary news earlier today via social media.
The teaser trailer for their novel Eve of Man below describes a strange phenomenon in which no baby girls are born for decades.
But... definitely watch through to the end of the trailer. It's worth it.
Colour us intrigued!
Tom and Giovanna came up with the concept for the trilogy five years ago, and we can't wait to read the first novel when it hits shelves on May 31 this year.
The authors are veterans of the literary world by now. Billy and Me, GIovanna's debut novel, was published in May 2013.
She released her first non-fiction work, Happy Mum, Happy Baby: My Adventures in Motherhood, in 2017. It follows her journey as mum to their sons Buzz, 3, and Buddy, who is nearly 2.
The dad-of-two's first foray into publishing came in 2008 when he contributed to the short story anthology Wow! 366.
In 2012, he released The Dinosaur that Pooped Christmas with bandmate Dougie Poynter. It was the most popular debut children's novel that year, and they followed it up in 2013 with The Dinosaur that Pooped a Planet.
He's continued to write books, some even with musical versions. Considering the creative talent the two possess, this upcoming trilogy is sure to be captivating.
We can't wait to pick up a copy of Eve of Man!
Do you think you'll read their novel when it comes out?