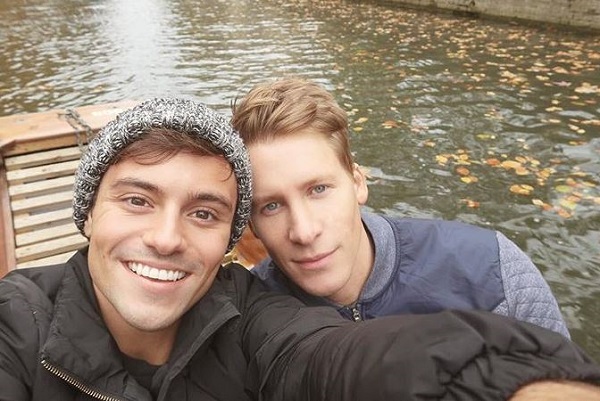 Earlier this morning, Khloé Kardashian confirmed the news that she was expecting a baby girl.
Following Khloé's announcement, another famous face has revealed the gender of their baby this afternoon- and we couldn't be happier for them.
Tom Daley and his husband Dustin Lance Black have announced that they will be welcoming a baby boy into the world.
The fathers-to-be cannot wait to meet their son. Tom told Fearne Cotton on her Happy Place podcast, "[We're] 'gonna have a little boy."
Tom and Dustin tied the knot on May of 2017, but things haven't always been easy for the Olympic athlete and film producer.
The Olympian admitted that he was disappointed when people judged them for choosing surrogacy.
Let the #DADS shopping begin. pic.twitter.com/1i46mU2act

— Dustin Lance Black (@DLanceBlack) February 15, 2018
"When people judge about us using a surrogate, there are lots of people in this world that can't have kids, wherever it's due to fertility issues or health issues, whatever it may be, I don't think there would be as much drama if it was a straight couple," he expressed.
Tom and Dustin both admitted that the surrogacy laws in the United Kingdom are extremely dated.
Speaking on Attitude magazine's Heroes podcast, Dustin shared that he was shocked by the laws, especially, "in a place like this, that seems so progressive and so far ahead still to the United States on things like employment, housing, security and marriage."
We cannot wait for the couple to welcome their baby boy into the world. We know they'll be incredible parents!