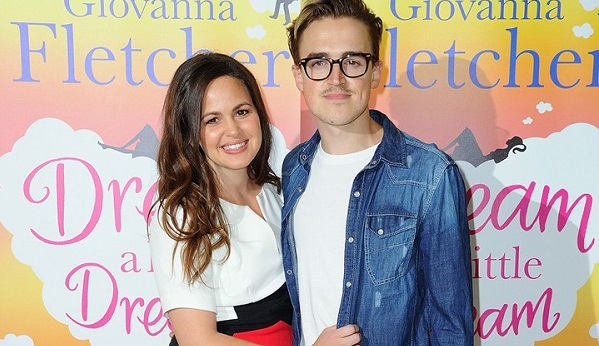 He is famed the world over for his musical talents and his love for family, and fans were deeply touched by McFly star Tom Fletcher's candid confession during a Loose Women appearance this week.
The star appeared on the talk show alongside his wife, Giovanna, where they discussed family life with their two sons; two-year-old Buzz and two-month-old Buddy.
Touching on his past struggle with an eating disorder, Tom admitted that it was fatherhood that finally helped him to beat the illness.
Recalling how welcoming Buzz 'changed everything', the 30-year-old said: "Being a dad, you realise that it's not about you anymore. All the clichés are true; I think. It changes everything that you do, and you realise why you're doing it, who you're doing it for."
"It gives you a real purpose and, interestingly, I think I've become more driven in my career and in my life since having the kids. And I don't think I expected that to happen," he added.
Tom previously opened up about his eating disorder, explaining that it developed from his skewed image of himself as 'the fat one' in McFly.
SHARE with a fan of Tom's who will be touched by his latest admission.