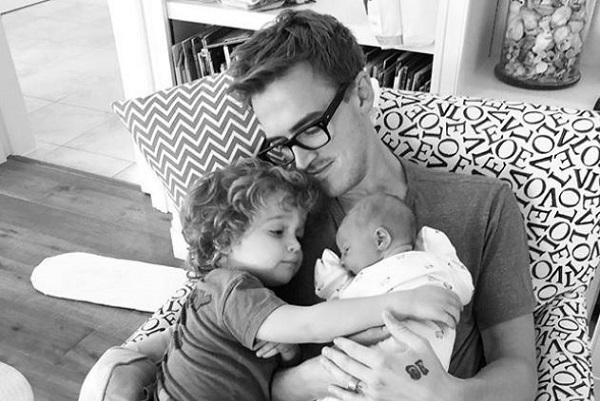 Nobody likes waking up at 5 am, it's a simple fact. All we want to do is curl up in our warm cosy beds when the alarm goes off, but alas, when the kids get up, you wake up.
One dad who knows all about those early mornings is Tom Fletcher. The Love Is Easy singer recently became a dad-of-three so we're sure he hasn't been experiencing many lie-ins as of late.
Tom is a dad to newborn Max, two-year-old Buddy and four-year-old Buzz so there's no doubt the Fletcher household is up at the crack of dawn every morning.
We all moan and groan about these early mornings, but Tom shared quite the thought-provoking post this morning.
He posted a selfie of himself and Buddy, who looks like he is full of energy- we can't say the same for his sleepy dad.
Tom explained that he would love a couple more hours sleep, but spending time with his son so early in the morning is quite special.
"Morning. Another 5 am wake up call from this one," he wrote alongside the photo of him and his boy.
"It's tough but there's something pretty magical about hanging out, eating crumpets while the world sleeps," the dad gushed.
"Don't get me wrong, I'd bloody love for us both to be back in bed still but when life gives you crumpets, butter them!" he joked.
The All About You singer is right. There is something pretty magical about hanging out with your kids when the entire world is still snoozing away.