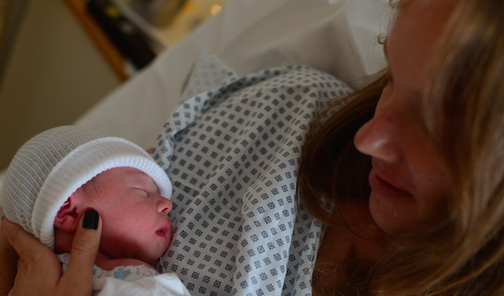 Claire Diaz-Oritz has become famous across the world for being one of the first to live tweet the birth of her baby daughter, last Saturday.
The Twitter employee decided to share every step of her labor to her followers, which included her first contraction to a picture of the mother holding her baby daughter for the first time.
Claire's labor was eventful too as she revealed on the social networking site that her husband's car broke down on the way into hospital but they still managed to get there on time.
Claire's tweets varied from actual descriptions of her own labor pain to replying to those who were commenting to Claire deciding to live tweet her own labor.
In Claire's last tweet she revealed that her and her husband decided to call their baby daughter, Lucía Paz.
Here are some of Claire's tweets: