Easter is nearly upon us, and we don't know about you, but we're busy preparing for one of the most exciting times of the year.
Easter egg hunts are always popular during the celebrations, especially with the younger members of the family. Although they can occasionally get heated (and sometimes end in a few tears), they're usually a lot of fun to do!
However, if you are looking to do some things a bit differently this Easter season, then why not get creative with your Easter egg hunt plans?
Ahead of Easter Sunday, we have listed a few fun alternatives to Easter egg hunts that you can try out this year. They will add an extra layer of excitement to the tradition, and you can get the whole family involved - yes, even the adults: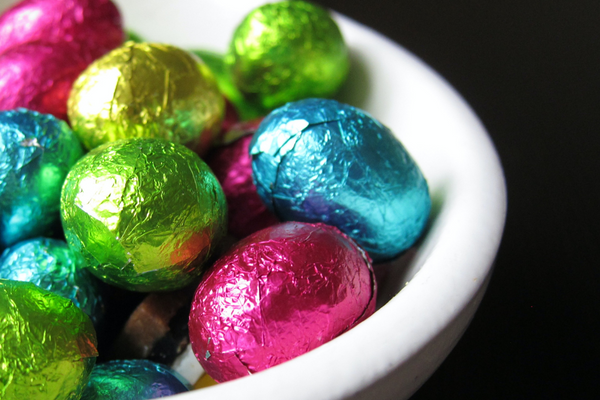 Relay race
Turn this year's Easter egg hunt into a sports day event with a relay race! Split the participants into two teams, and make sure that an equal number of eggs are hidden beforehand. When you're ready, allow one person from each team to race to find an egg (just one egg, though - no cheating allowed!). That player must then rush back to their team with their retrieved egg, which will then allow the second person in their team to go and look for their egg, and so on. The first team to collect all of their eggs is the winner!
Golden egg
An Easter egg hunt with a twist! If you want to spice up the little ones' search, then give them the Willy Wonka effect and hide a 'golden egg' amongst their regular eggs. Let them know that if and when they do retrieve the golden egg, they will be able to trade it in for an exciting, bigger prize. However, because of how competitive it could be to only have one golden egg up for grabs, we would recommend allocating one for each child, to avoid any tantrums or tears!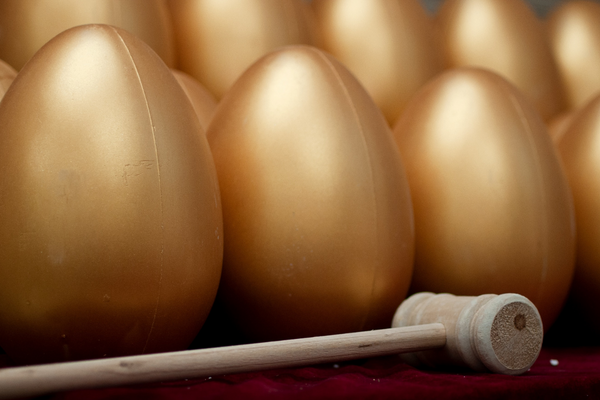 Blind folded
This concept will definitely make things interesting! Assign one adult to each child - the adult must be the one to put on the blindfold, and the little one will be giving all of the directions. The child must then maneuver the guardian around the egg hunt, in the hope of finding the most amount of eggs. Hilarity and calamity will soon ensue! Of course, if you choose to do this idea, then we would recommend removing any potential dangers that they might encounter on their path - we wouldn't want any accidents to happen on Easter Sunday!
Alternative prizes
If you want to gift your children something other than chocolate eggs, then why not give them some smaller presents instead? You can designate a different colour of egg to each child, and in each egg, you can hide some presents inside. Smaller items such as a beaded bracelet, a keyring, a cinema ticket or a lip gloss would work perfectly!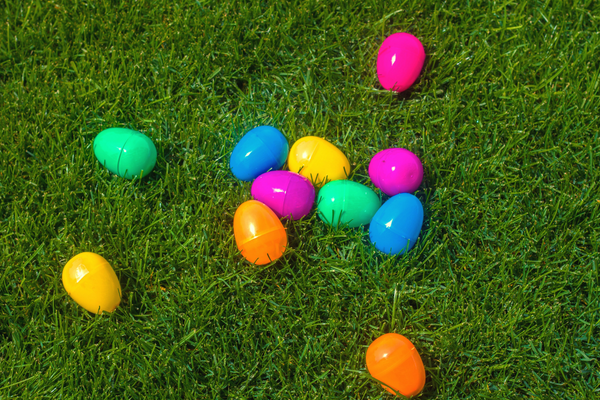 Cash-in treats
Alternatively, if you don't necessarily want to spend any money on extra presents for your children, then there is still a way for you to give alternative treats! In each egg, include a slip of paper with a prize written on it that you know any of your children will enjoy. For example, you could offer them 'a takeaway dinner of your choice', '1 night to go to bed 1 hour later', or 'a trip to the playground'. These offers will go down brilliantly with the little ones!