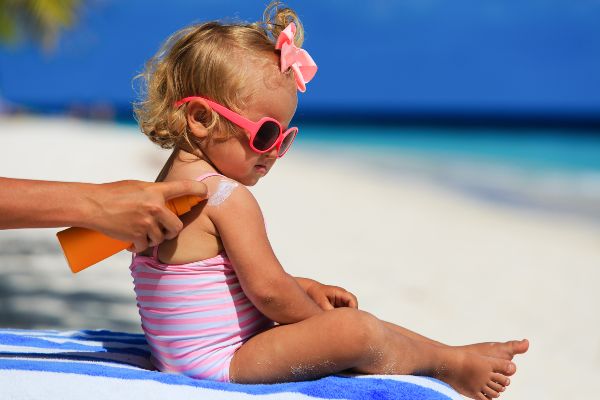 We all know that getting the kids out into the sunshine is good for them. It's summer and we're having a bout of beautiful weather which means our children will definitely want to be out feeling those rays. But it goes without saying, that delicate Irish skin (skin that burns in the sun, freckles and is pale in colour) needs protection in the form of the right sun cream.
There are, as we know, benefits that our little ones will get with exposure to the sun's ultraviolet (UV) rays. UV rays help the body produce vitamin D which is essential for their growing bones, but too much exposure means they have an increase in developing skin cancer.
Did you know there are two kinds of UV rays? UVA and UVB. UVA ages the skin while UVB does the burning, but overexposure to both can cause skin cancer (particularly UVB rays) so ideally, you need a sun cream that shields their skin from both at a maximum capacity to ensure they are completely protected.
So, we know they need sun cream but how do we know what one to buy with so many options on the market?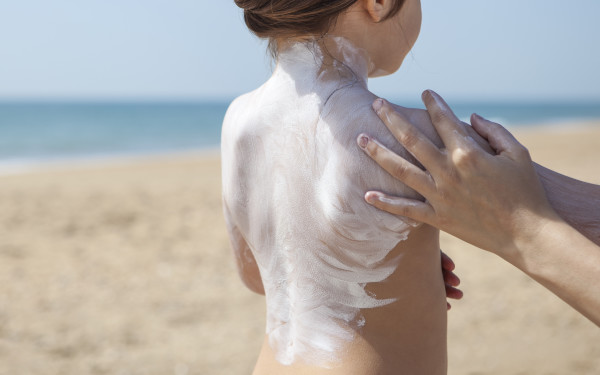 Price is not necessarily a good indication of protection level
Contrary to myths, price or indeed, 'popular' brands should never be a deciding factor when choosing the right lotion and its level of protection - a combination of its high SPF numbers - and be aware that SPF ONLY measures protection against UVB - and a high UVA star-rating on the packaging are what you need to look out for.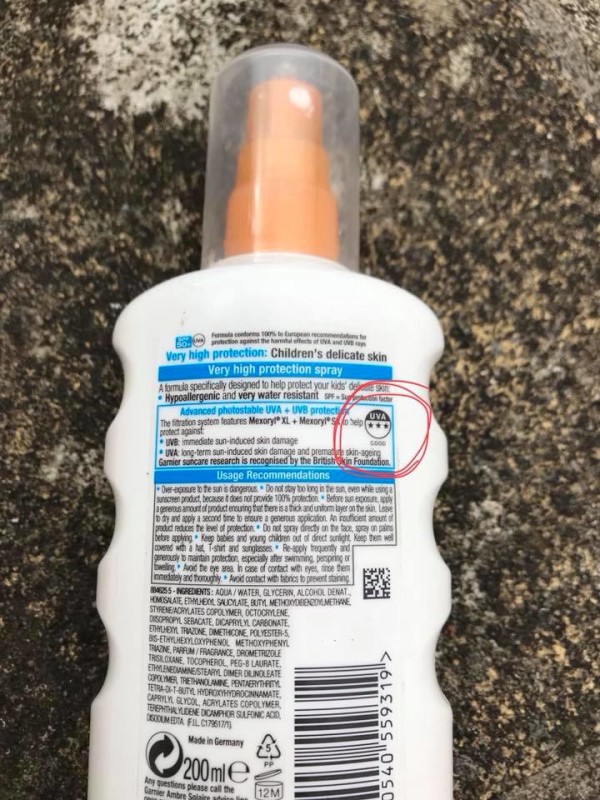 Picture via Facebook
Also worth noting is that SPF 30 is NOT twice as protective as SPF 15 - SPF 15 absorbs only 93% UVB, SPF 30 absorbs 97% UVB while SPF 50 absorbs 98% UVB.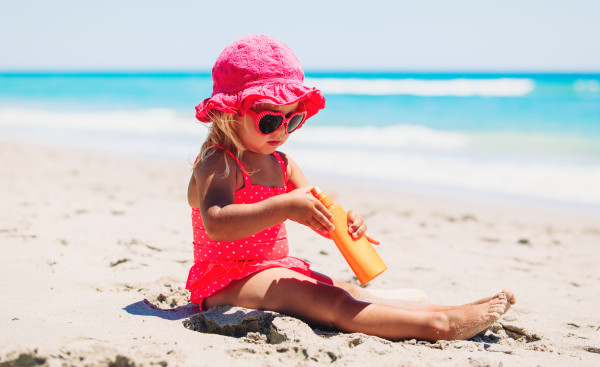 You need more than just a high SPF
Sunscreens today also have a UVA star rating on the packaging, ranging from zero to five stars, where zero indicates no UVA protection, 4 stars indicate superior UVA protection and 5 and 6 stars indicates ultra UVA protection.
You need both UVA and UVB in one bottle, so ideally, 5 to 6 stars are what you should aim for, with an SPF of at least 30, but preferably 50 for the kids.

The stars indicate a ratio between the level of protection afforded by the UVA protection in comparison to the UVB protection in a product so take care, you must have a high UVA star rating AND a high SPF, because a UVA 5 star rating on a product with a low SPF is NOT actually providing a high level of UVA protection! In short, a high SPF 30 for adults or 50 for kids with a 4 or 5 UVA star rating is best.
5 sun creams you SHOULD use
To the surprise of some, very often it's the cheaper, own brand creams that have the better star rating.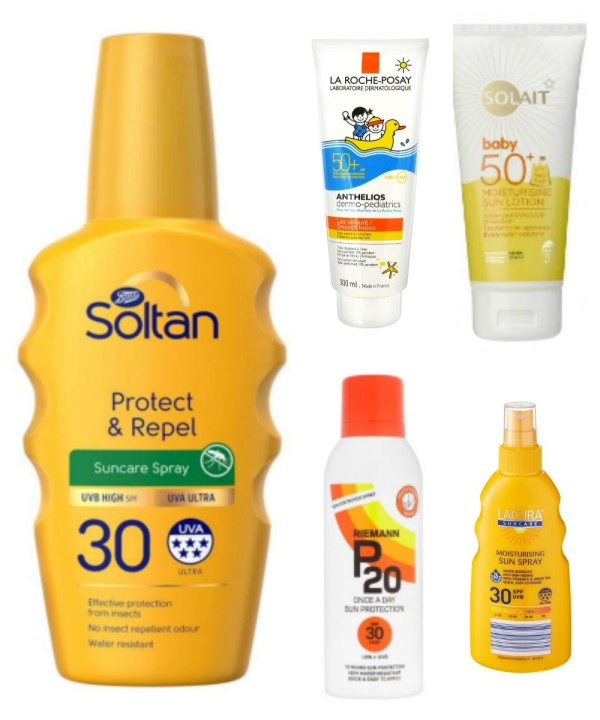 Our pick of five of the best:
1. Boots own Soltan range has the only 6* UVA/UVB rating of any sun cream (on specific bottles, others are at least 5* UVA/UVB) and prices start at around only €5 per bottle for adults and kids. A bargain if we ever saw one!
2. La Roche-Posey's Anthelois range for kids boasts a 5* UVA/UVB and above, this one is on the higher price scale at around €20 per bottle but is renowned for its exceptionally high, broad photostable UVA/UVB/Infrared protection.
3. Superdrug's Solait Sensitive Sun Cream (SPF 30) also has 5* UVA/UVB rating. This own brand gem is easily absorbed and quick-drying so ideal for that delicate skin. And it only costs around €6 per bottle
4. In terms of the pricier products, the Riemann P20 range is known for its quick-drying, water-resistant qualities as well as its 5* UVA/UVB rating. Prices start at around €18 for an SPF 20.
5. Aldi's Lacura Kids Sun Care Range has been designed with 5* UVA and UVB protection. For easier application, the kids' range includes a coloured SPF 30 spray and prices start from €3.99 each.
And sun creams you should potentially avoid
Brands you should potentially steer clear of are really any that have any products with three stars or less: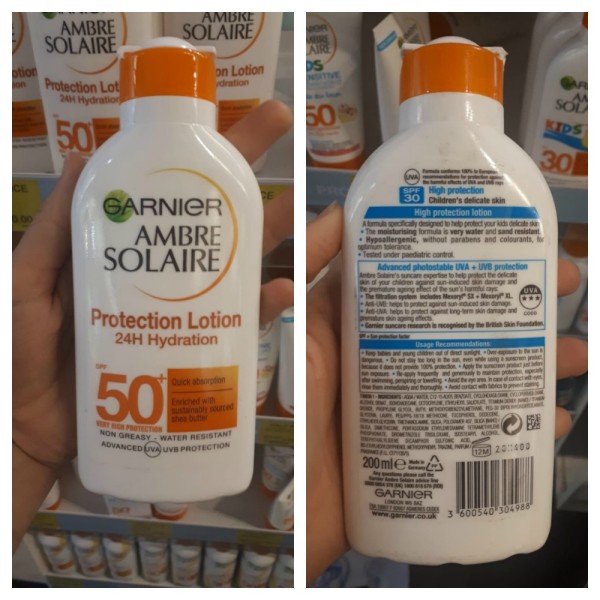 Nivea's kids' lotion only has a 3* UVA/UVB rating on certain bottles - some in the Nivea range do have a higher UVA star rating depending on the SPF so be sure to check this before you buy - but generally, three stars is low considering the high factors of its cheaper competitors) and yes, it's surprisingly less affordable and more expensive at around €8 per bottle.
Garnier's Ambre Solaire Kids Sun Cream Spray has the same 3* UVA/UVB rating and is pricier still, at around €10 per bottle.
Banana Boat Advanced Protection kids' range also only has a 3* UVA/UVB rating on its various products - their Ultra Mist Advanced Protection Spray, for example, is an SPF 50 but only has a 3* UVA rating - and is the most expensive of all three at around €12.50.
It's easy to be drawn by the familiar (especially if you've used their other products), but just be aware, as is the case with Banana Boat and Nivea, some UVA ratings per product in various sun cream ranges are lower than others. It's recommended that you choose both a high UVA 5* rating AND a high SPF. One without the other, isn't as effective in terms of the protection levels, so always check the bottle before you buy - don't assume that just because, for example, the Nivea 50 SPF has a 4* UVA rating that the 30 SPF will have the same star rating - it could have a lower rating, depending on the brand.
Here are a few tips for keeping your children safe in the sun:
Keep babies under 6 months in the shade as much as possible

Keep older children safe by following the SunSmart Code - seek some shade, slip on some clothes, slap on a hat, wear sunglasses and use sun cream

Take care whether you are in Ireland or abroad - UV damage from Irish weather is just as harmful as that from warmer climates

Take care on cloudy days too – up to 90% of UV rays can pass through light cloud