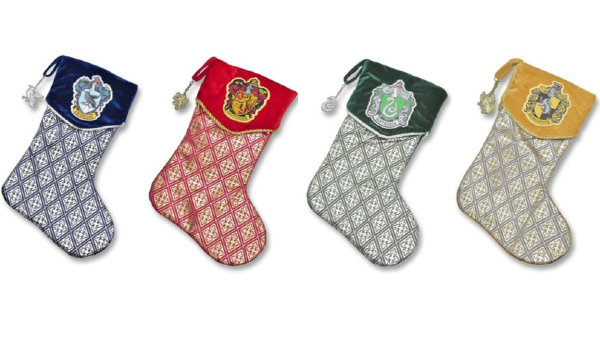 You know Christmas is just around the corner when the sell by date on your milk is December 25th, and that happened today.
Santa is putting the finishing touches on his creations, and packing up his sleigh for the big journey ahead.
All the while, we are getting last minute presents, putting up decorations, and spending time with the people we love.
Decorations are definitely the best part of Christmas time, the lights, the trees and the stockings...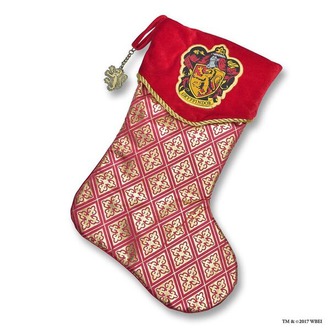 Okay, while we're on the topic of stockings... can we kindly introduce you to these GLORIOUS Harry Potter stockings.
Available in the form of Gryfindor, Slytherin, Ravenclaw and Hufflepuff, the stockings feature the house crest along with specific colourful decoration.
There is also a metal charm emblem. The stocking is made from 100% polyester and measures approx. 43cm in length.
And while they're gorgeous and we want them all - they are not particularly budget friendly, at £28 a pop.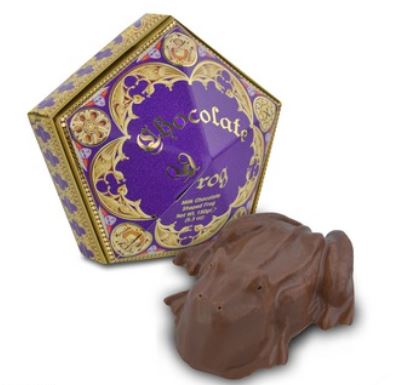 They're official merchandise, being sold by the Warner Brothers studios, via their online store.
However, if these stockings are a bit out of budget, fear not as the site has loads of other wizarding goodies that won't break the bank.
They have a full selection of sweets from the series, such as chocolate frogs and exploding bon bons - starting at just £6 (what a glorious stocking filler!)
The site is also selling gorgeous tree ornaments from just £10. So many options.