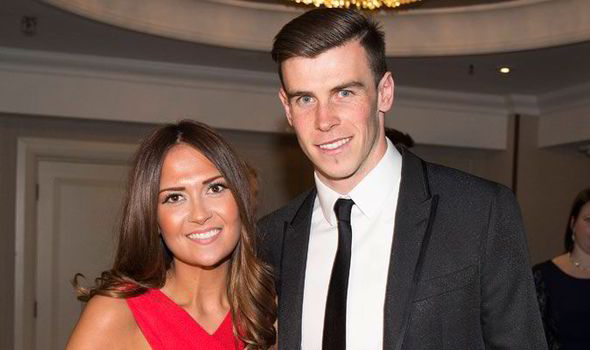 2016 has been a great year so far for footballer Gareth Bale as he helped the Welsh team make it to the semi-finals of Euro 2016 and now it seems he might have just topped that as he proposed to his childhood sweetheart, Emma Rhys-Jones.
Announcing the good news on social media today, Gareth shared snaps of his birthday weekend celebrations which were topped off by him popping the question to long-term girlfriend, Emma.
"She said yes!! This is a birthday weekend I won't forget for a long time.
"Celebrated with all out closest family and friends".
Gareth and Emma met way back in Cardiff's Whitchurch High School where they began dating as teenagers.
The pair welcomed their first daughter three years ago with little Alba Violet making her own headline news this summer as she joined her dad on the pitch to celebrate Wales' Euro 2016 quarter final win.
And Alba became big sister this year as Gareth and Emma welcomed baby number two in March and named her Nava Valentine.
SHARE your congratulations with the couple.