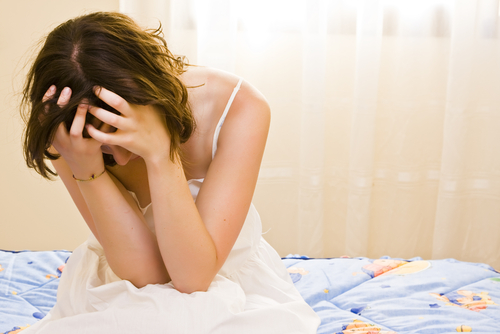 An ectopic pregnancy can happen during the early stages and can actually be life-threatening to the mother. It also creates an unviable pregnancy and should be treated like you would a miscarriage.
If you have experienced one, it can be difficult to take in all the information that your doctor may give you, especially when you are mourning the loss of your pregnancy. To help you make sense of it, read on.
Why it happens
It occurs when a fertilised egg embeds itself in the fallopian tube, although it can also happen in others areas of the reproductive system including the ovaries or cervix.
Unfortunately, an ectopic pregnancy can occur for a number of reasons including scarring on the tubes due to surgery, an infection, endometriosis or any form of abnormality.
Sign and symptoms
Similar to a miscarriage, an ectopic pregnancy can cause bleeding and stomach pain. You might also experience weakness, dizziness and nausea. Unfortunately, many women won't realise that they are experiencing an ectopic pregnancy until they start to suffer from more extreme symptoms including confusion, low blood pressure, fainting or shoulder pain. If you do experience any of these symptoms it is important you contact your doctor or go to A&E.
How is it diagnosed
There are number of ways to diagnose an ectopic pregnancy: your doctor might perform a pelvic exam, ultrasound or conduct a blood test. They might also perform a laparoscopy if you are more than five weeks gone. This involves putting a thin tube into your stomach through a small incision.
Recovery
It is important you take the time to allow your body to heal. An ectopic pregnancy is similar to a miscarriage so take the time to grieve and talk to someone. When you are ready, talk to your doctor about trying again, although they will usually recommend you wait up to six months.