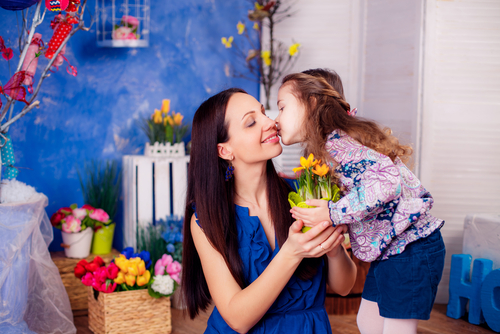 Having kids is a pretty tough job and once you sign up to the role there is no getting out of it. However, while they might wake you up in the middle of the night, use up all your money and give you endless hours of stress and anxiety, kids are pretty brilliant, and here's why:
You have a whole new perspective
Before kids arrived on the scene, a lot of mums might have wasted time worrying about their hair or how their house looked, but kids put a whole new perspective on things. Who cares if your hair isn't done or your make-up isn't perfect? As long as your little one is happy and healthy that's all that matters.
Overwhelming love
Thought you knew what love was? Well, you never really know until you are saying it to a tiny little person. Unconditional love goes part and parcel with having children and it is wonderful.
Artwork
Who else is going to spend hours making a card for you on your birthday or on Mother's Day and showering it in love and creativity? Occasions are best when you have a little one to share it with.
The funny things they say
Kids can be embarrassing, we know, but sometimes they come out with the funniest and cutest statements that we can't help but laugh and go awww.
Turn a frown upside down
How many people can make you smile even when you are mad or make you laugh when you have had a bad day?
They make you love your other half so much more
You only ever appreciate your other half when they are rolling around the floor playing with your kids. There is nothing quite like watching daddy having fun with the little people.
It's fulfilling
Watching your little one finally learn to read, walk or spell fills you with more pride and fulfilment than you can ever get from a promotion or fulfilling your own dreams.
They are so cute
Kids are cute – cuter than any baby animal. Have you ever wanted to squeeze and shower your dog in kisses and hugs? Well, some might have...
Kids are simply amazing!