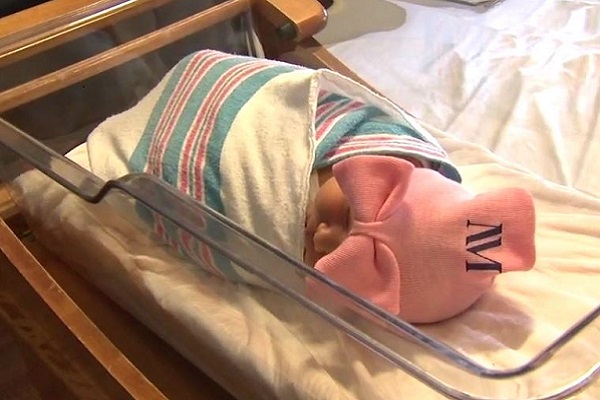 Jennifer Callaway had her heart set on becoming a mother, but after a battle with ovarian cancer in which she lost one of her ovaries, the odds were well and truly stacked against her.
You will be delighted to hear, then, that Jennifer is recovering this week after welcoming her first child into the world!
The Chicago woman and her husband, Brett, welcomed daughter Nora last Sunday. The tot tipped the scales at a whopping 10-and-a-half pounds.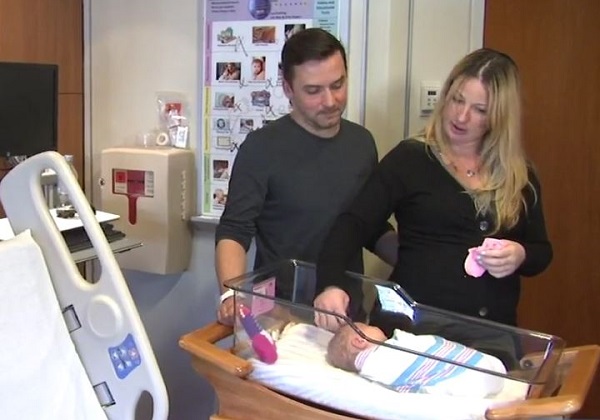 The Calloways have described Nora as a 'miracle', following Jennifer's ovarian cancer battle and treatment.
The new mum was diagnosed with the disease seven years ago, at the age of 27.
Under the care of one Dr John Lurain, Jennifer underwent a procedure to have her right ovary removed, and followed that up with six rounds of chemotherapy.
Jennifer feared for the worst when it came to conceiving, but she was left surprised and hopeful last year, when three pregnancy tests returned results of 'yes, no, and maybe'.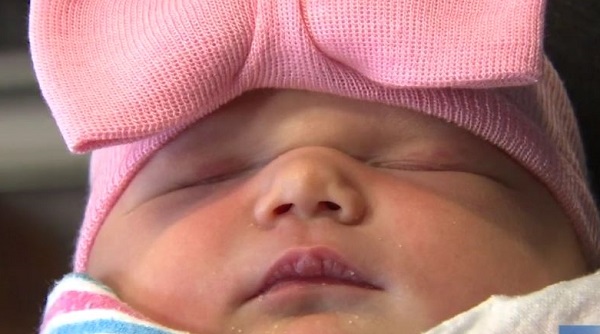 She went to Dr Lurain for another test, and her pregnancy was confirmed.
Jennifer went on to give birth to baby Nora via C-section last weekend. During the procedure, medics noted that her remaining ovary and uterus are in top condition.
Praising her medical team, Jennifer told local news outlet, ABC7: "If it weren't for them and their team's efforts, I wouldn't be here; let alone, able to have a baby."