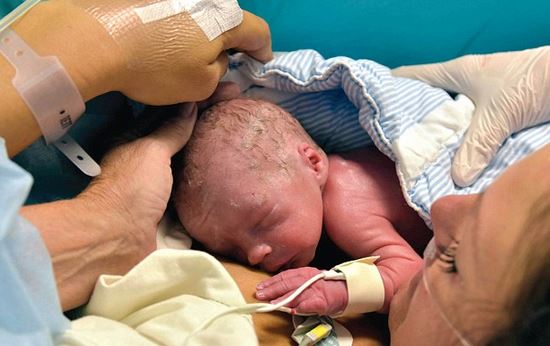 A 36-year-old has become the world's first woman to give birth following a womb transplant.
The Swedish woman gave birth to a baby boy last month, in what is being described as a breakthrough for infertile women.
The baby was born prematurely by Caesarean section at 31 weeks after the woman developed pre-eclampsia. He was just under 4 lbs at birth but is putting on weight at a healthy rate, according to doctors.
His mother, who was born with functioning ovaries but no womb, received the
transplant as part of a medical project run by the Gothenberg University in Sweden.
The womb was donated by a family friend, a 61-year-old who had gone through the menopause some years ago. Six other women were also given donor wombs and are now pregnant.
The procedure allows females to use their own eggs, meaning the baby will be genetically linked to the mother as with a normal pregnancy.
The transplant could be tested in hospitals elsewhere in Europe as early as next year.